The Perfect Winter Escape to Club La Santa
Located in Lanzarote, and therefore benefitting from a year-round warm climate, Club La Santa is the perfect escape from the miserable weather we know all too well in the UK- especially the frosty winters. Unlike the UK, winters in Lanzarote are very mild, with temperatures varying between 17-22°c. The year-round warm weather makes it the ideal location to enjoy exercising outdoors throughout the winter season.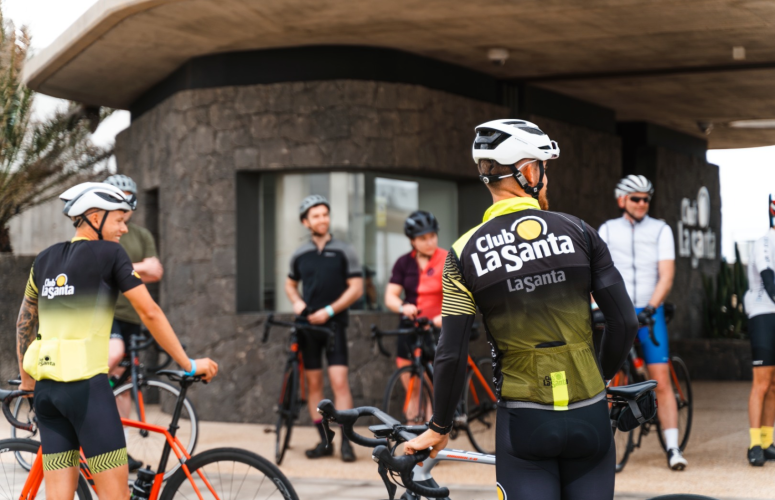 Europe's Best Winter Sun Destination
Club La Santa hosts regular sports specific training weeks where you can meet people to train and socialise with, making winter training that bit more engaging and rewarding. These take place with the famous 'Green Team' representatives run group sessions including group bike rides, runs, water sports sessions, and aerobics classes. Whether you want to be extremely active and sport-orientated or treat your time at resort as a more relaxing winter retreat, the varied activities and facilities at Club La Santa accommodate all types of guests. At Club La Santa there really is something for everyone, providing a perfect balance of sport, activities, and relaxation. You can do as much or as little as you like whilst holidaying at Europe's best winter sun destination.
Find out more: https://www.clublasanta.co.uk/event/total-body-conditioning-week/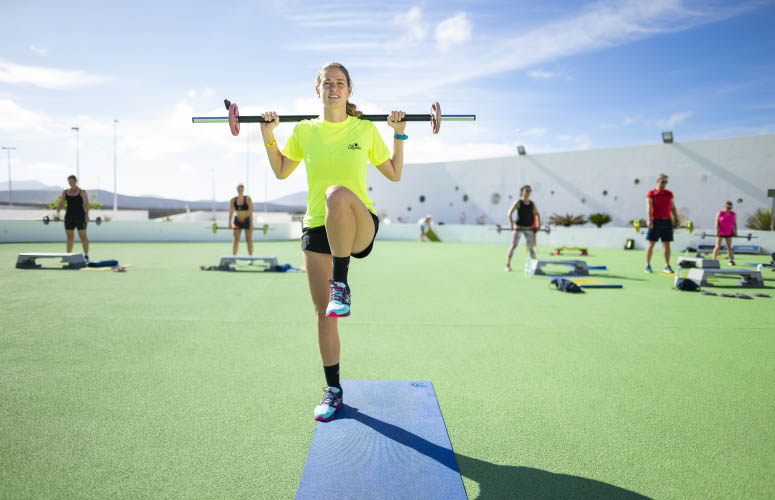 A Warm Weather Getaway
Always wanted to beat the winter blues but never found a destination that combines both sport with leisure? Well, Club La Santa is the perfect place for you to keep your momentum going throughout the cold and wet months.
Travelling abroad for some warm weather training during the winter months can be a source of motivation due to cold temperatures, bad weather and lack of sunlight at home. Many of our customers decide to change a bleak outlook by adopting a more positive mindset to training by escaping to Club La Santa. Unlike the UK, winters in Lanzarote are very mild, with temperatures varying between 17-22°c. Many sport enthusiasts jet off to Club La Santa for a training camp or for an active holiday during the winter season as the warmer temperatures make it the ideal location to enjoy outdoor exercising.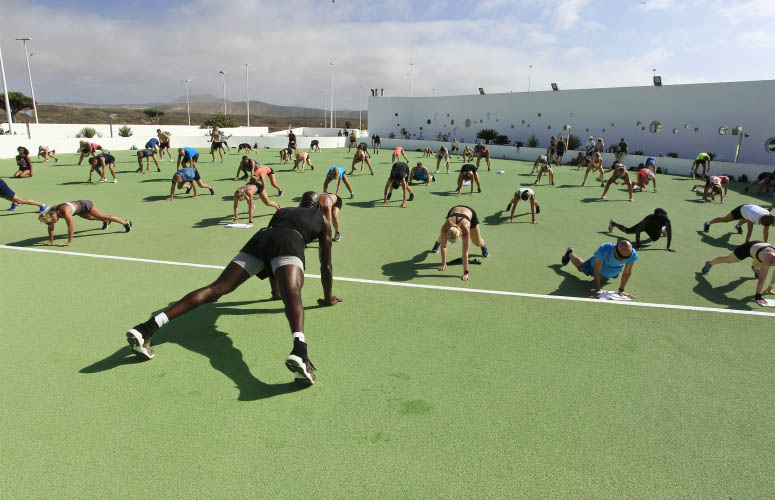 The Heat is On
Your escape from the desolate and bitter UK winters is none other than at Club La Santa, the world's number one sports and active holiday resort. Club La Santa is a wonderful resort ideally designed for sportspeople and offers a range of facilities including a running track, 50m outdoor swimming pool, bike hire centre, gym, tennis, badminton, squash courts, spa, and a wide range of aerobics classes.
La Santa is the kind of place that you can travel to alone, but you will quickly find people to train with. The resort offers an excellent apartment share option where single travellers can sign up to share an apartment and pay 50% of the cost of an apartment. This removes the problem of prohibitive single supplements.
Learn more: https://www.clublasanta.co.uk/event/womens-only-triathlon-camp-2023/