Weekly Programme 
&
Sports Booking App 
The full weekly programme can be seen online, and even downloaded in PFD format with up to 14 days worth of activities on.
 To view the next 14 days worth of activities and sports – click here.
When you have checked in and downloaded the app it is easy and simple to use! You can filter the activities you'd like to take part in through choosing sports categories and  choosing specific days to find exactly what you are looking for on the weekly programme.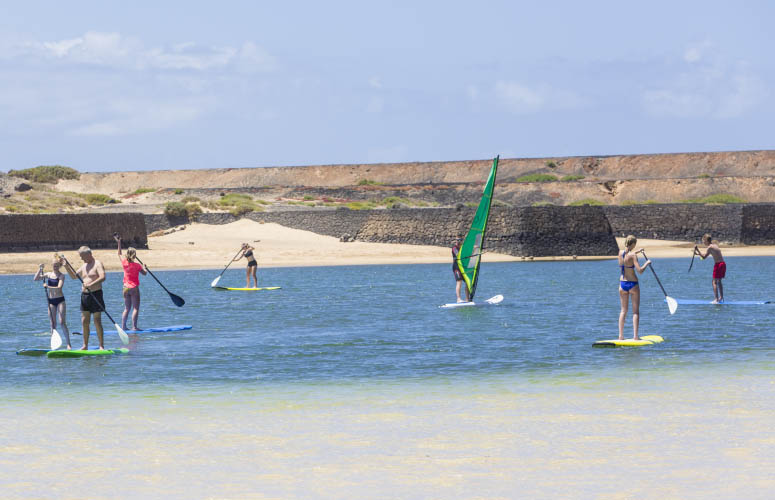 How does the point system work?
All guests are allocated a fixed number of points no matter the duration of the stay.
These points are used to book the various activities, instructions, bikes etc. and the points will be released after each booked activity is over and go back to your account to use again.Should you wish to book more, you may either cancel a booking, or wait for your points to be restored once an activity has finished.
You are not allowed to book a class in someone else's name and you cannot book your child on adult classes in your name instead.All activities 'cost' x number of points. Activities with limited space are more expensive and activities without a maximum capacity will be free.You can book activities up to 14 days ahead. Should there still be spaces available on the day, the activity will be free two hours before start time, as our main objective is to fill our classes.
The system will prevent you from booking activities with overlapping times. You have the option of joining the waiting list, which costs the same as booking a spot on the activity. Read all about the booking app here.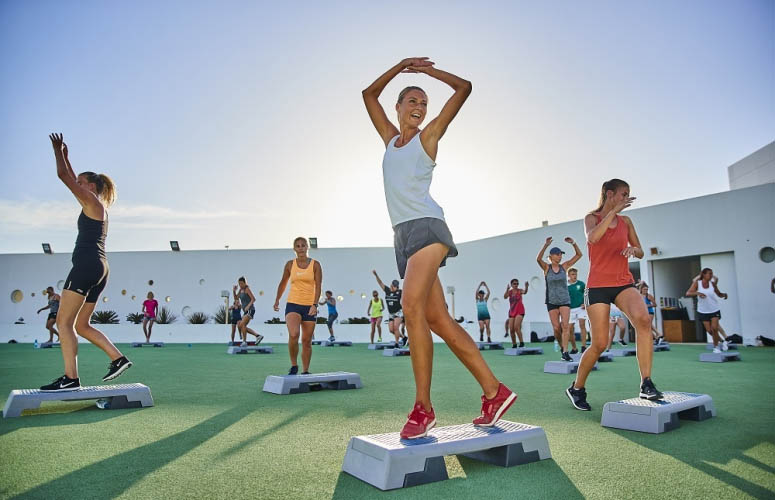 How much can I book?
You can only book an activity, if you match the requirements for age and gender. You can also only book an activity if you have no other activity booked during the same period. Generally speaking, you will not be able to book anything else in the same period as a bicycle. This is made to ensure that our bikes are out biking, and when they're not, then they should be available for others.
General Booking Rules 
Cancellations after 30 minutes before the activity starts are not possible

It is only possible to book the same activity in advance, once per person per day

For one bed apartments and suites, it is only possible to book the same facility in advance, once a day

For apartments and suites with more than one bedroom, it is only possible to book the same facility in advance, twice a day

For apartments and suites with more than one bedroom, the second booking of the same facility on the same day, will cost more points than the first, when booking in advance

Due to age and gender rules, it is not possible to book on behalf of another person. Places are not transferable. The instructor has the right to refuse participation to anyone who does not match the name on the participant list

Bikes can be booked up to two days in advance for three different time slots. It is possible to book more than one time slot but additional slots will cost extra points. All bikes must be booked before collection.

You must be present at least 5 minutes before the start of an activity to guarantee your place. After this time the instructor will start calling the waiting list and anyone not present will move to the bottom of that list.

If you arrive to a facility more than 10 minutes after the booking started, your booking will be deemed invalid and other guests can take it over.

Time share owners can exclusively book additional bike slots with no extra points cost. All bikes must always be booked in advance.
HOW DOES BIKE BOOKING WORK?
Bikes must be booked in advance. It is not permitted to turn up without a booking and take a bike. Bike can be booked up to two days in advance via the Club La Santa Booking App or in Sports Booking.
Our free bikes are available in three times slots during the day:
09.00 – 12.00 (available for collection from 08.00)
12.00 – 15.00
15.00 – 18.00
To ensure you get a bike, it is recommended that you book two days in advance. If bikes are still available, it is possible to book a bike once a time slot has already started but remember that the bike must be returned at the latest 15 minutes before the time slot ends. If the bike is available, you can book the next time slot and keep the bike for longer. Pre-booked bikes that are not picked up 20 minutes after the start time, can be handed out to clients on the waiting list. You can combine two or three time slots for a longer bike ride.
During your bike booking, you will be restricted from booking other activities. Even after returning your bike, you will be restricted until the end of the time slot. An exclusive feature of bike bookings is that it is possible cancel your booking during the time slot if you come back earlier. This will free you up to make other bookings and also give you your points back.
Bikes must be returned 15 minutes before your booking time ends. If bikes are not returned on time, you can be deducted points for the rest of your stay.
You must prove your booking to the bike centre staff when collecting your bike. You can do this on your smartphone or tablet by showing your booking in the App, or if you booked in Sports Booking, you will need a print-out of your reservation.
If you want a bike for several days, we recommend that you rent one of our high-quality carbon bikes. These bikes can be booked and payed for via our website before arrival, or you can book via the app once you are on-site.