Date published: 12/21/2021
This year's Lanzarote International Running Challenge winner of the Men's 80+ age category was Peter Norman, an inspiring and dedicated runner who is proof that anyone can do anything when they put their mind to it! Club La Santa spoke to Peter about his most recent event, the Lanzarote International Running Challenge, the 33rd of its kind and Peter's 3rd time competing in it. The event consists of four races which take place over the course of four days on several different terrains.
In this blog post Peter provides us with an invaluable insight into the reasons why he took up running in his fifties, what drives and motivates him and details his past and upcoming projects.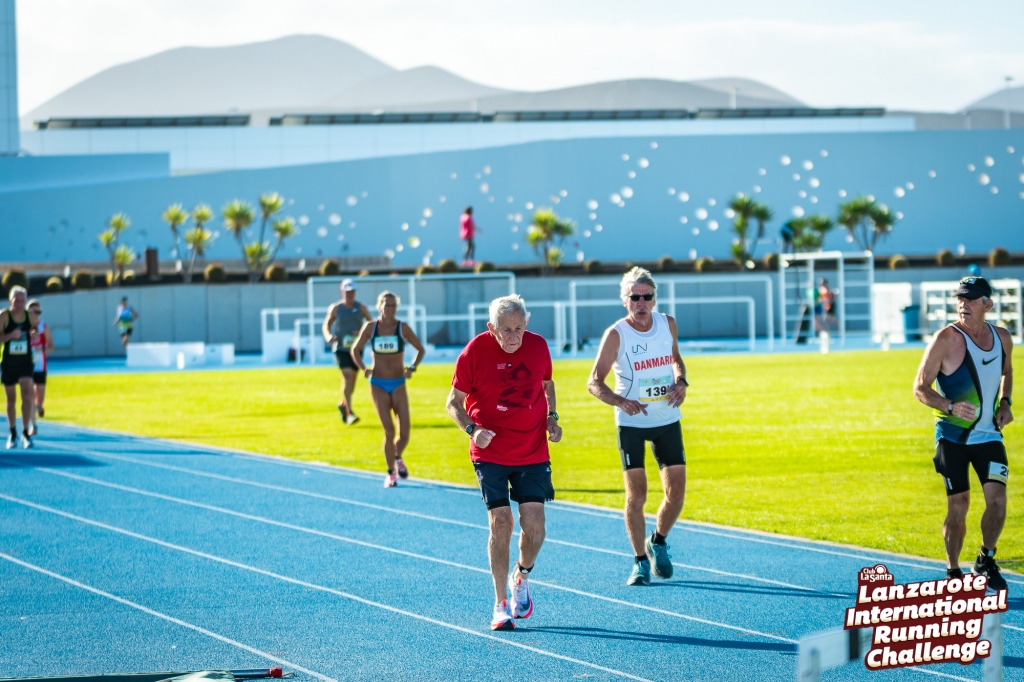 Peter started running when he was 50 years old, and he began to participate in triathlons a decade later. He took up running after reading an article about a lady called Jenny Wood-Allen who ran the London Marathon in her 70's and immediately thought; "Well I can do that too, surely!" When he started running, he wasn't particularly fast, but what he lacked in speed he made up for in stamina. Peter explained that he was very good at running uphill and that the other competitors "couldn't catch me coming down the other side!". Peter went on to participate in numerous marathons, ultra-marathons, and trail-running. He was the English champion in trail-running at 60 and 70 years old.
Winning and beating his own personal best greatly motivated Peter; "When you start to win things, you just carry on. It also gets competitive as you start thinking about the fact that you want to beat the person who was ahead of you the last time." Peter's motivation was so deep rooted that he didn't even need a coach in order to stay on track. Indeed, he spoke to us about a time when he had a coach who told him that he didn't really need one because he was so self-motivated. Peter went on to explain that "people who have coaches need a list that they need to stick to, whereas I run every day."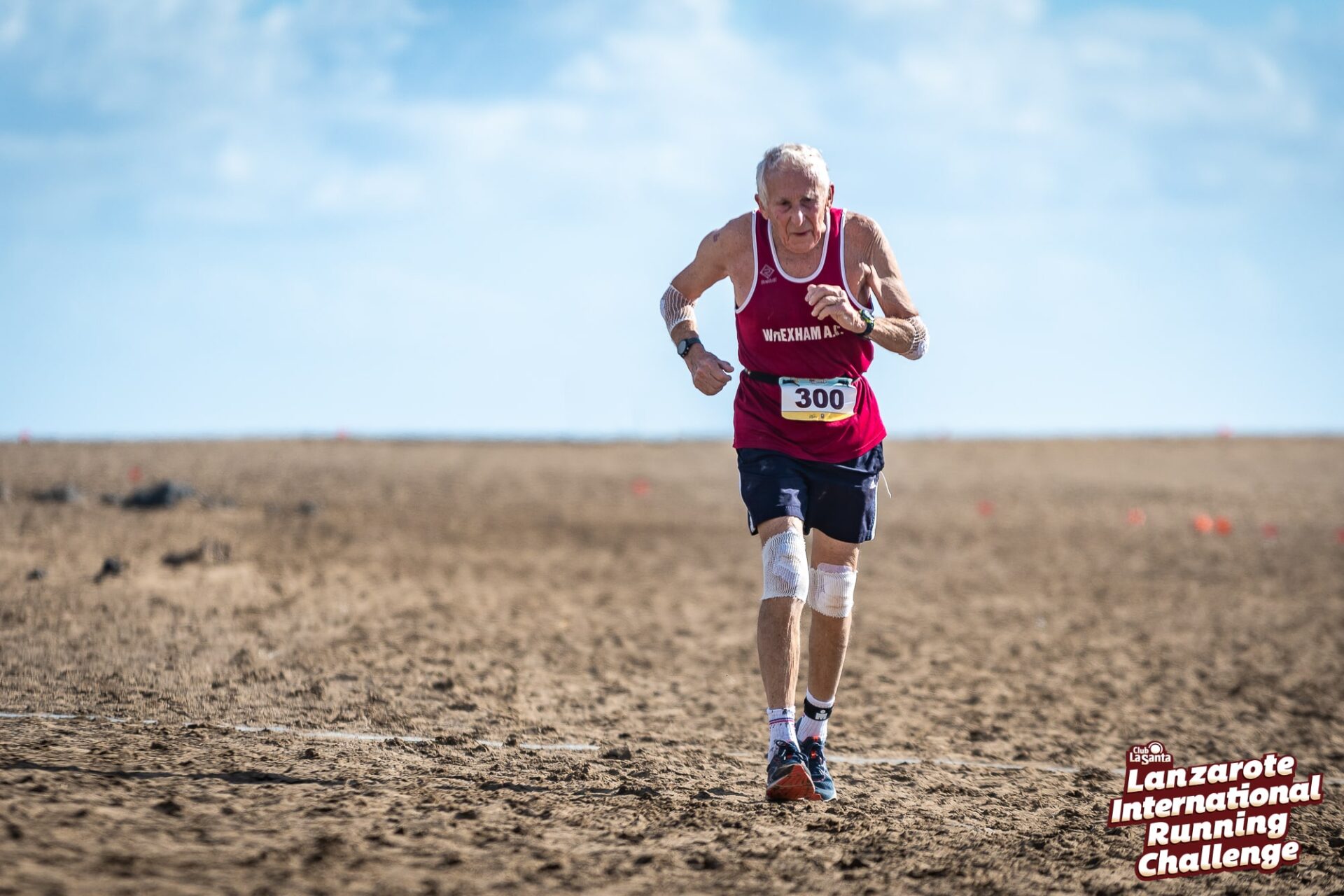 Peter's most memorable races were the World Uphill Running Challenge in Austria and an Ironman in Lanzarote which he competed in at the age of 75. In the Uphill running challenge, the over 40's and the over 70's were in the same category and Peter (who was in his 70's at the time) was in the leading 6. This may come down to the fact that Peter's favourite distance to compete in is the half marathon as he can maintain a good speed throughout.
Peter's most recent running challenge didn't involve much training. He stated that he's been lucky over the years as he's never really had to train for anything. During his career, he used to run to work and that acted as his training. It was 6 miles there and 6 miles back and he would do a long run, (approximately 10-15miles) at the weekend. He was therefore running about 60 miles a week. However, now that he has retired, he does in fact train; he does 3 miles in the morning and 3 miles at night.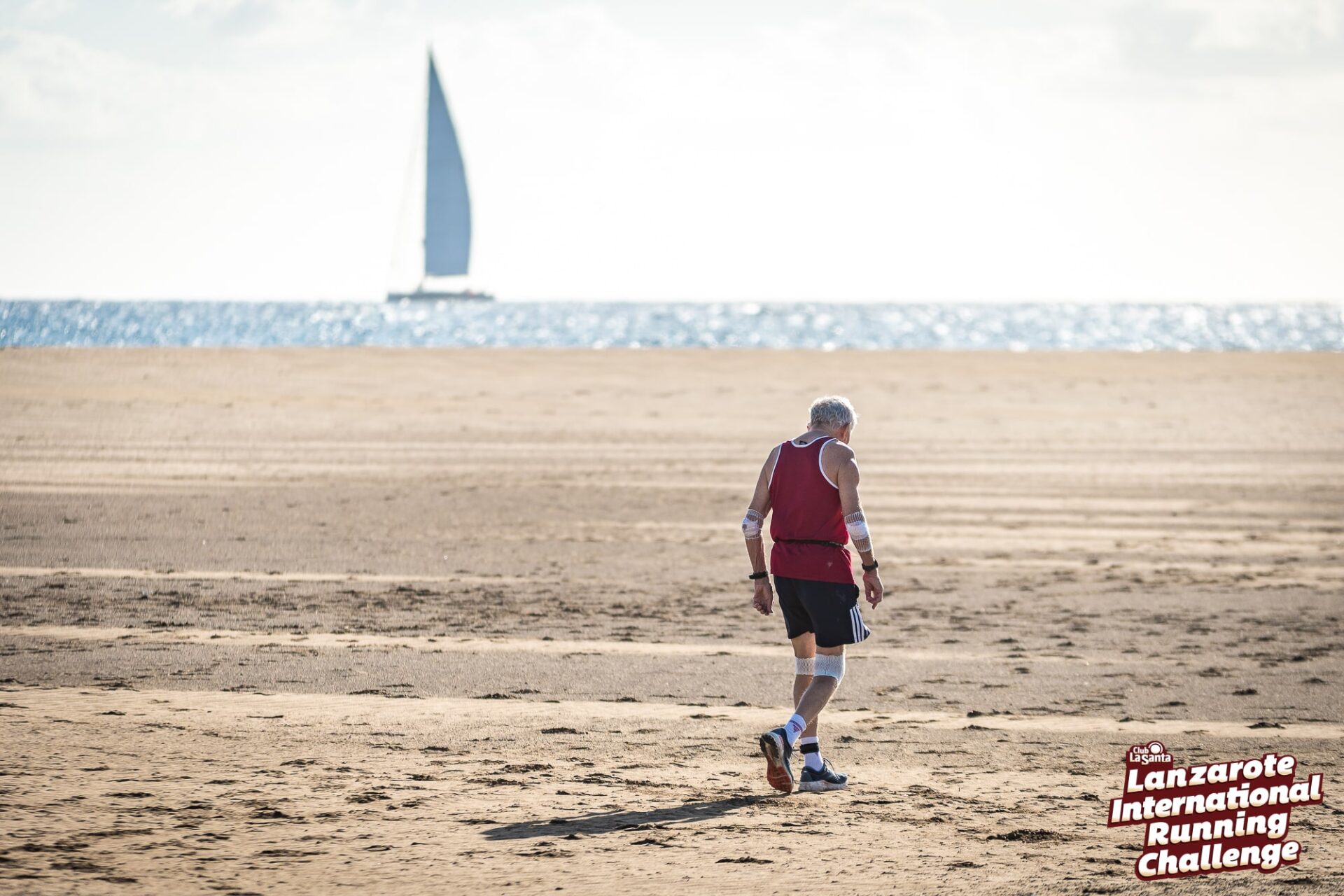 Peter's next challenge is going to the Volcano Triathlon in Lanzarote, which he has already participated in 22 times and won within his age group.  The event is due to happen on the 26th of February 2022 and is the oldest international Triathlon Race in Spain. The event has been organised by Club La Santa since 1984, and enhanced by the presence of many World Champions. There is an amazing atmosphere at the race and you will conveniently start and finish at Club La Santa. In order to train for his next event, Peter does park runs every Saturday and does longer runs on a Sunday. His favourite part of the Triathlon is running and his most challenging is swimming. Peter stated that he's never had any swimming lessons and that he learnt how to swim in the canal on his own.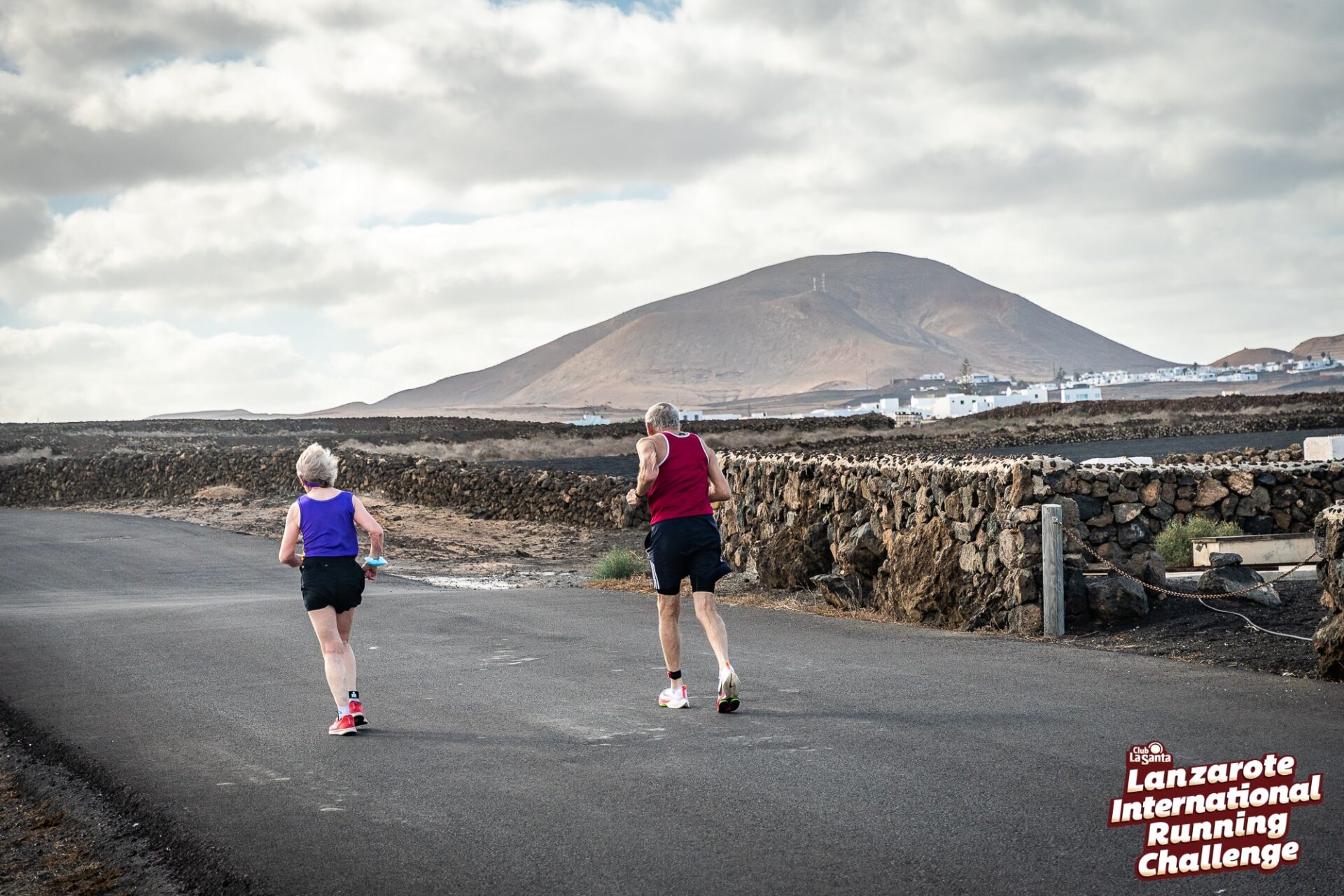 Peter has visited Club La Santa around 25 times. He loves the convenience of the resort and the fact that all amenities are in walking distance of one another. He thoroughly enjoys the whole experience, so much so that he says that he wouldn't change a thing! Peter recounted a standout memory that he has of one of his visits. It was when he did the Ironman at 75 years old and won. When he went to pick up the award, everyone in the crowd stood up and clapped. People wanted selfies with him. He said that it was an amazing experience!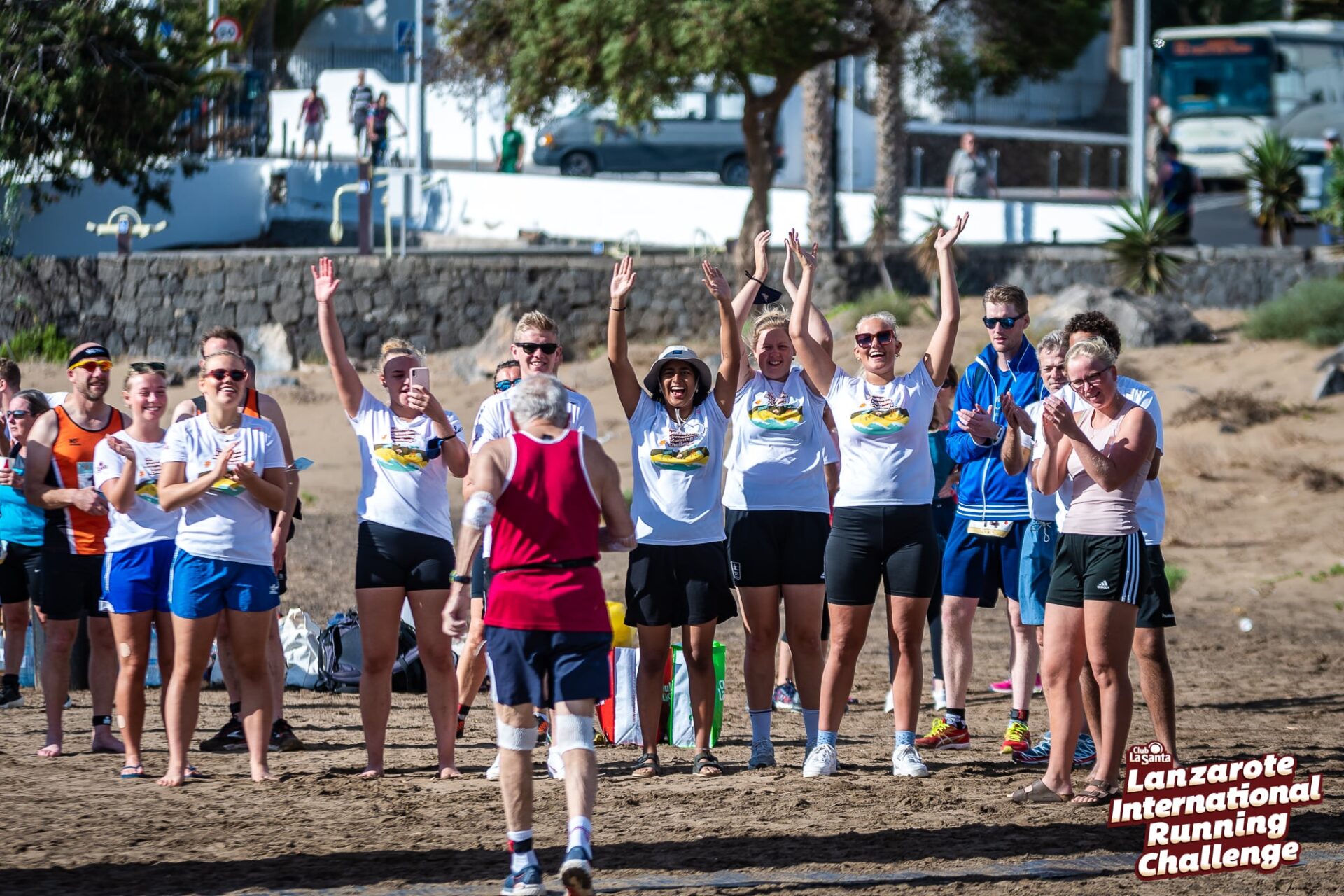 As the interview drew to an end, Peter highlighted the benefits of staying fit, stating that his top tip for anyone thinking of starting running would be to do progressive training; "You've got to start off slowly and build your stamina up". What Peter used to do was run to one lamppost and then walk to the other and keep alternating between walking and running. Then walk one and run two and just build up in order to improve stamina. Peter said that if you train this way "It will be no effort!". He also mentioned that joining a running club is a great idea, as the group will "slowly pull you along and make you faster rather than running on our own. Start with 5km races and then go on to the 10km and so on". If ever anybody is not running to their full potential, Peter advises that they should "Recover, take some time, and train to become fitter so that it doesn't happen again next time". Peter also gave us his main training tip; "You've got to have consistency; you've got to do it all the time. You can't just take a few days off. If you keep training, you will succeed. It's having the willpower to go outside all of the time."
I think that we can all agree that Peter is an inspiration to us all. Indeed, at the age of 84 years old, he proves that age really is, just a number.