Date published: 01/25/2021
Welcome to t
he Wonderful World of Padel Tennis
!
One of Europe's fastest growing sports, padel tennis is an all-inclusive, and incredibly sociable sport. Played on courts around a third the size of tennis courts, padel is predominantly played in a doubles format
.
A
s it is not a power dominated game
, it
 can be played by people of all abilities
 together and is the perfect way to get whole families involved in some active holiday fun.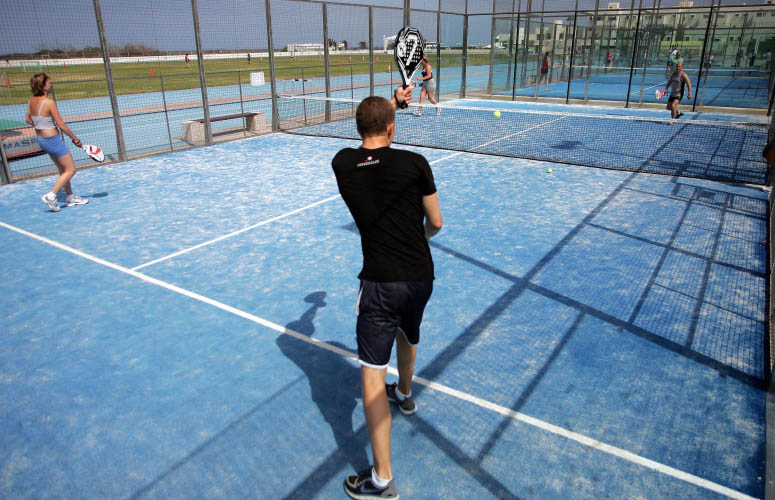 5 Fun Facts About Padel Tennis. 
1. A
Mexic
an Invention
. 
As his garden was not big enough for a full tennis court, Mexican businessman Enrique Corcuera decided to adapt his Squash court at his home in Acapulco. He developed a game that incorporated elements of tennis, badminton, squash, and platform tennis, and thus, in 1969, padel was born.  
Enrique's Spanish friend Alfonso of Hohenlohe-Langenburg, fell in love with the new sport in Mexico and decided to take it home. In 1974, he opened Europe's first two padel courts on his home island of Marbella.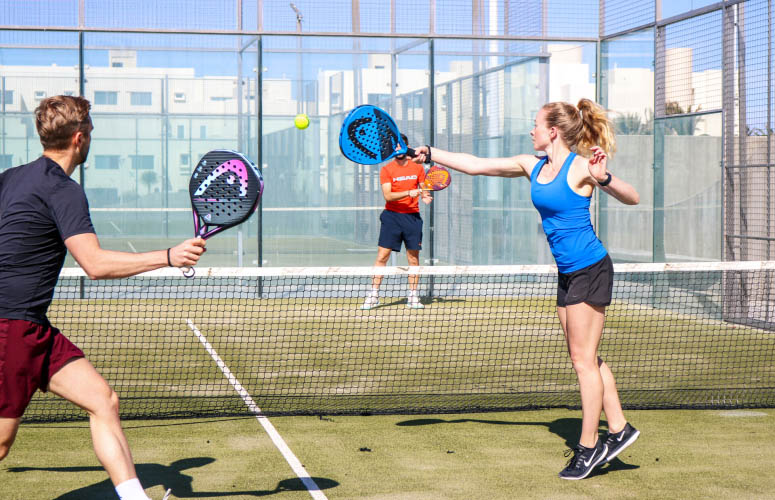 2. Big Pro Future
In 2013, the World Padel Series was founded. The series is the equivalent of the ATP & WTA in the world of Tennis. The series includes tournaments outside Spanish areas, including destinations such as, Andorra, Argentina, Monaco, Portugal, United States and United Arab Emirates. 
The series ranks the best female and male professional padel players each year. A season consists of15-20 tournaments, followed by a final master's Series at the end of the year.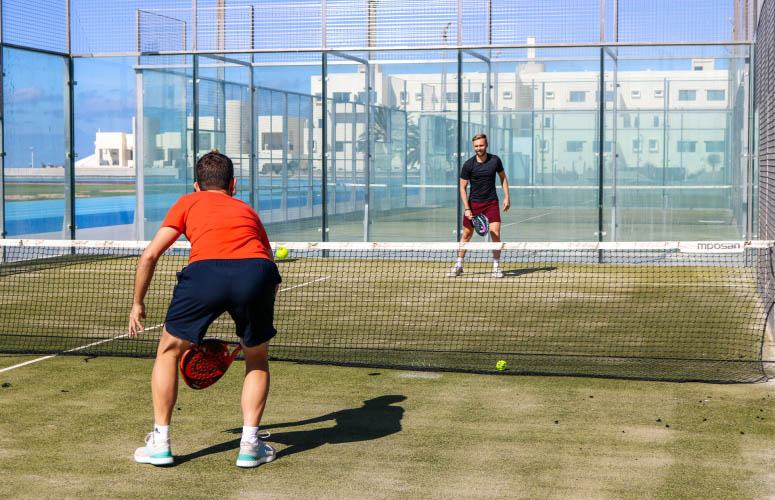 3. Global Appeal
Padel has grown exponentially since the 1970's, and there are now around 10 million regular players worldwide. It is the second most popular sport in Spain and is also hugely popular in Argentina (where you will find over 2 million registered players and some 10,000 courts.) The British Paddle Association was formed in 1992, and there are now around 6000 regular players, spread across 45 clubs, in the UK.  
Padel has spread its wings. The sport is now played in 57 countries. Although sports need to be established in 75 countries to be considered for inclusion in the Olympics, given the rapid growth of the sport in its relatively short history, we think it is more a matter of when than if.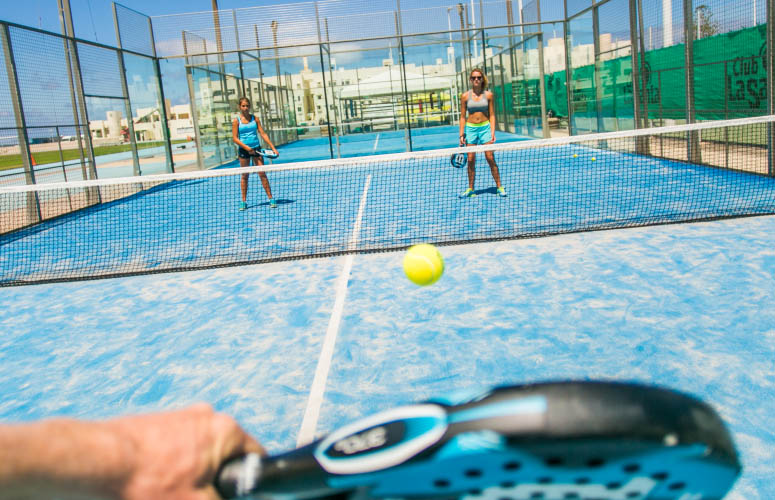 4. Celebrity Enthusiasts
You might be surprised, if you saw a famous face on the padel court, but the sport has several high-profile fans. Liverpool F.C manager Jurgen Klopp is a regular on the padel court. He uses matches as a chance to have an informal chat about football ideas with his coaches. 
He's not the only fan from the world of football either. Zlatan Ibrahimovic, Gerard Pique, and Francesco Totti are all known to be regular players, while Argentinian football legend Lionel Messi is such a big padel fan he even has his own court in his garden. He has been seen playing there with former teammate Luis Suarez.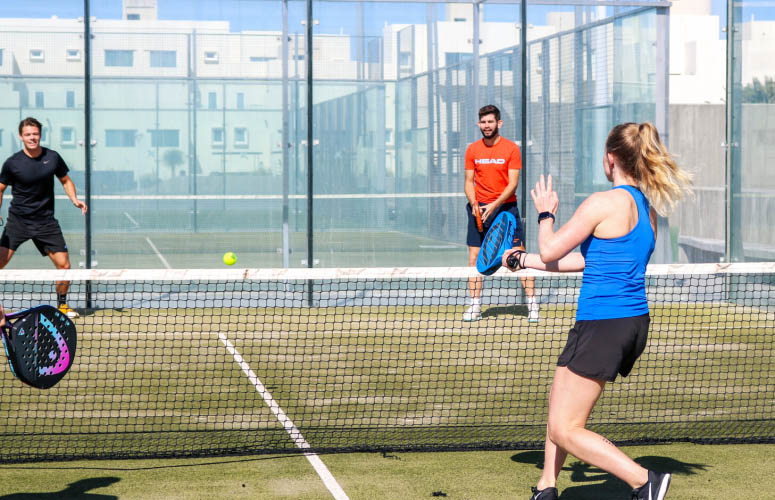 5. What are the Rules Anyway?
The rules of padel are similar tennis, so it is easy for anyone familiar with tennis to pick up. The sports both use the same scoring system, and matches are played in 3 sets. A set is won when a team has reached 6 games (with a 2-game difference) or decided by tie break.   
Unlike tennis, padel courts have walls, and the walls can be used in the game (as in squash) with shots being played off them. Also, unlike tennis, services in padel must be under- arm.  When the ball is served it should bounce once before being hit from below, or at waist height. 
Padel is designed as a team sport, with over 90 percent of courts designed for the doubles format of the game.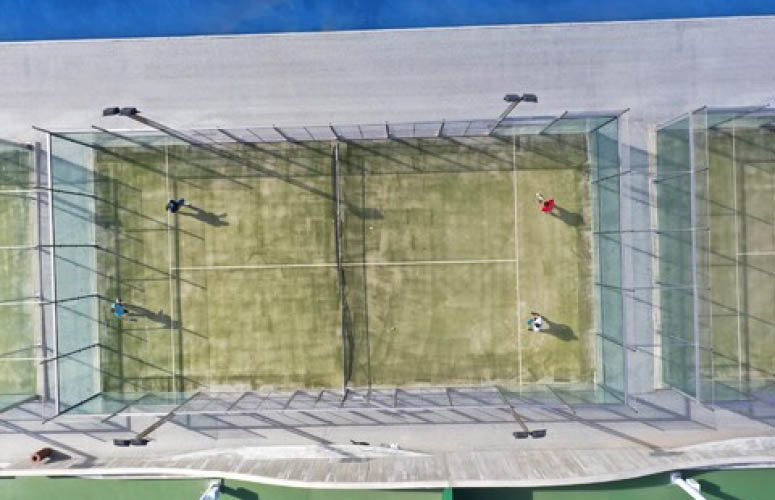 Padel at Club la Santa 
Here at Club La Santa cater for both adults and children, with rackets for all, available to borrow from Sports Booking. Balls can either be purchased from Sports Booking or you can bring your own. 
There are 6, newly renovated outdoor courts.  
Our courts are floodlit, so you can even fit a game in after dark. 
For more information, see our page HERE.