23rd – 29th September 2022
This camp is aimed at intermediate level swimmers and Triathletes/ Open water swimmers looking to find clear, concise and helpful coaching towards faster swimming in Open water. This camp will enable participants to swim faster and more confidently.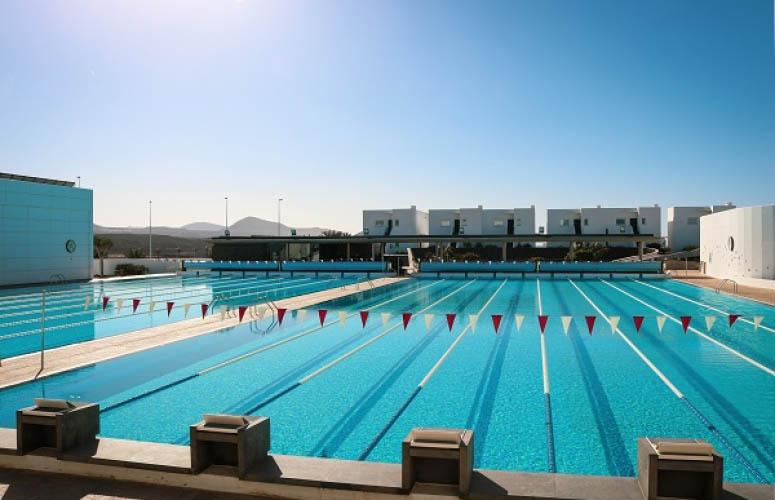 Training
This is the camp to understand how to gain confidence in Open-water. It will help you swim just the race course distance as many unnecessarily add 100's of metres, teach you how often you should sight and help with relaxed breathing. We can help with OW FC technique as it can differ from pool swimming and wetsuit fitting skills. Race tactics will be covered and we can help both Triathletes and those just racing Openwater.
The sessions are perfect for competitors from Openwater newcomers to intermediate levels (but several Pros have also attended in the past!) and the aim is to mix practical workouts with talks, video and demonstrations. Athletes who have a few years endurance training in Swimming or Triathlon will find it manageable and entertaining. Please remember your swim equipment such as a pool buoy, kickboard, flippers and a wetsuit.
About SwimForTri
SwimForTri is a swim group par excellence who have been teaching nearly 20years and know how to teach Triathletes and OW swimmers to swim at their best. They bring with them state of the art  equipment for filming, analysis and a level of experience which is second to none. The coaches hold such awards as 220 Tri Coach of the Year 2004 (runner up 2016), and London Region coach of the year 2005. More recently partnerships have been made with Speedo (openwater advisory coaches)  The Outdoor Swimming Society, VASA, Marathon Swims and Swim Serpentine. SFT regularly contribute articles to Tri247, Triathlete Europe, Outdoor Swimmer and Training Peaks. Add to this qualifications held in Swimming, Personal Training, Triathlon and Outdoor Swimming with the ASA, ASCA, BTF, RLSS along with national and international awards in masters OW swimming the group really practice what they preach.