TRX Suspension Training makes you body your machine and gravity your resistance, so adjusting the intensity is as easy as moving your hands or feet. Even while working your arms or legs, TRX training will constantly challenge your core for a true total-body workout.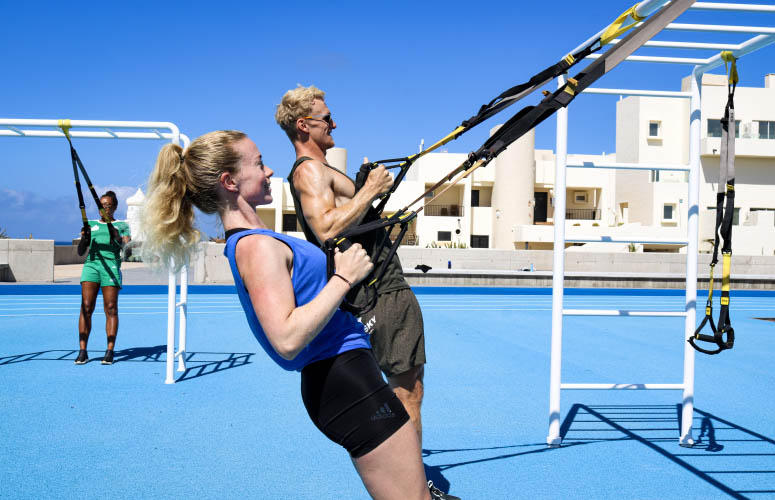 BEGINNERS TRX
The class is an introduction to TRX, its fundamental principles and seven basic movements. We will explain how to set up and use the TRX suspension trainer. The focus will be on technique while getting a fun full-body workout.
INTERMEDIATE TRX
The intermediate TRX session provides a more challenging workout to the Beginner TRX class. Participants should have a good understanding of the TRX basic movements and how to adjust the equipment. Using gravity and body weight, our instructors will guide you through exercises that will challenge your core and give you a fast and effective whole-body workout.
TRX FUSION
This class incorporates the TRX Suspension trainer, TRX Rip trainer and our Club La Santa Bar Park. We will put you through an exciting and dynamic fully functional workout.
Daily TRX classes for all levels with our inspiring and experienced Green Team instructors
All TRX classes are free to participate in – we call it 'all sport inclusive'
We run TRX and other functional training theme weeks and events throughout the year
Upcoming Events