Road biking
Whether your new to road biking or want some extra tuition we have a range of road biking activities to choose from.
We have three main road bike tours to choose from beginner to intermediate and then up to  advanced.
Beginners 
A one hour session designed to improve road cycling and group riding sessions, using help on the road around the lagoon. The activity will include specific drills and exercises that will help you become faster and  be safer on the roads. We recommend using this activity before joining onto the road bike tours.
Intermediate 
You will cover 55-60km with an average traveling speed of 24-24km/h. Due the heat, wind and terrain Lanzarote is a challenge place to ride.  When riding it's essential to ride on the right hand side with a maxim of two riders, the bike guide is their for your safety so please list to what is advised from him/her.
Advanced 
You will cover 70-90km with an average traveling speed of 27-29km/h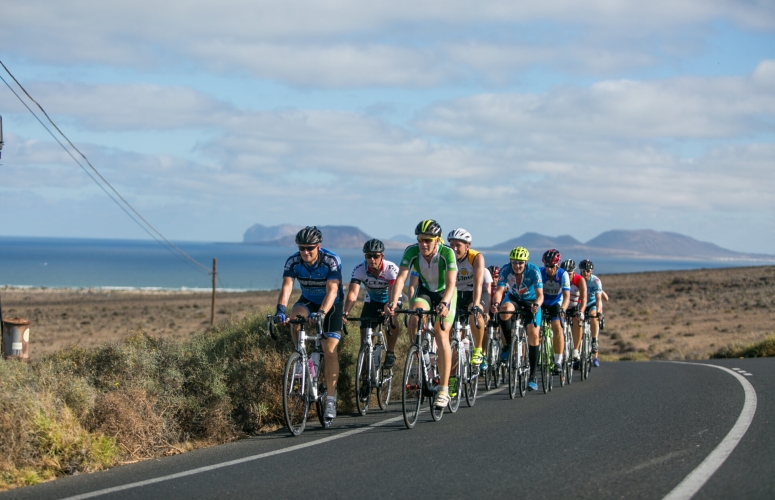 Intervals Road Biking 
A training session designed to improve speed and performance. Typically this sessions starts with a 20 minute warm up, followed by an intense interval session and a 10 minute cool.
This class requires good group riding skills.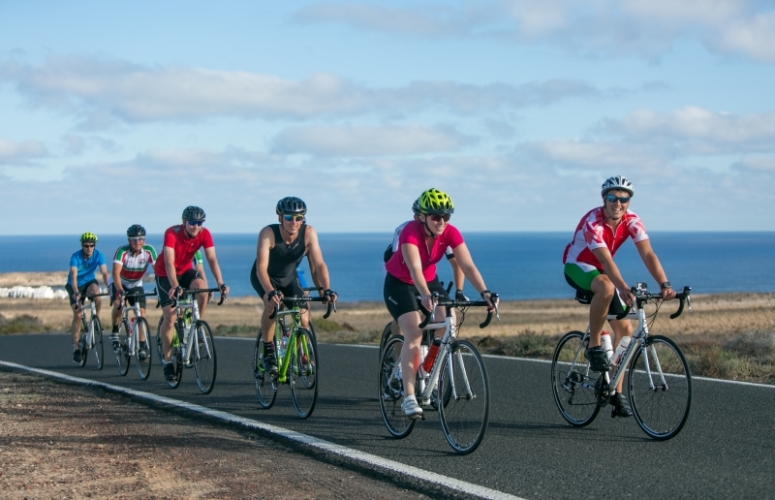 Womens Road Bike Tour
A 2-2.5 hour road bike tour for ladies only – the pace and distance of this session is always adjusted to the level/skills of the group (usually between 35-45km with the average pace of 20- 22km/h and includes a coffee and cake stop! If you are new to cycling or road cycling we strongly recommend you join our introduction to road cycling instruction session before signing up for a group ride.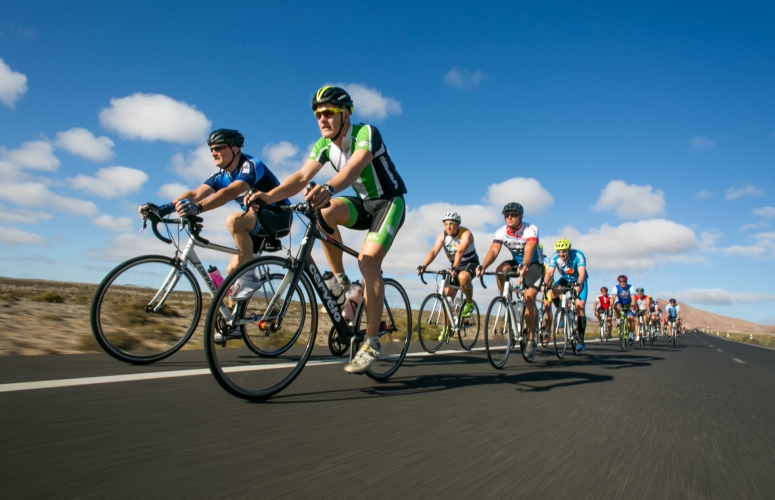 Road Bike Tour – Endurance
Long distance road ride exploring the North of Lanzarote, including short break in Orzola – where we will stop at a supermarket. Only suitable for experienced riders.