Badminton, squash,  table tennis, tennis, padel tennis!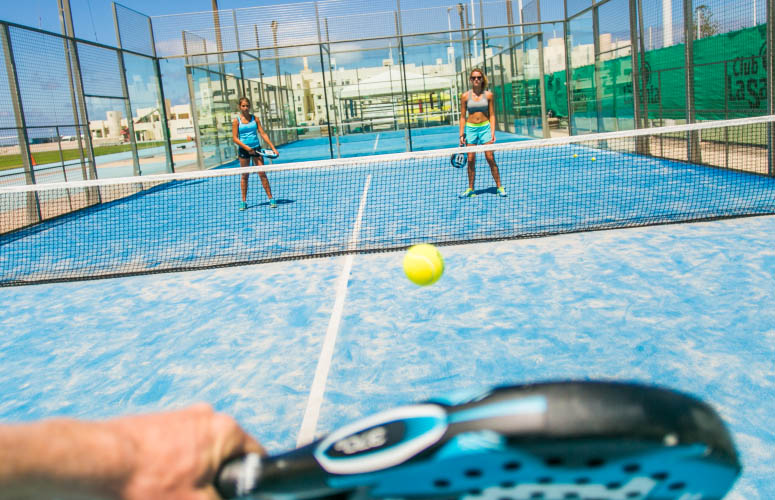 Padel tennis –  combines the elements of tennis, squash and badminton, all in one. You can play in doubles or singles.
The main difference from standard tennis is that the court has walls and the ball has to be played up against the walls like squash, the game is growing in popularity all across Europe. Have you give it a go yet?
We have five outdoor courts for padel tennis that are open every day from 08.00 to 22.00, all year round.
You can borrow rackets in Sports Booking, and bring your own balls, which you can purchase in Sports Booking.
Badminton
12 courts, two halls.
At Club La Santa we have two sports halls for badminton and other sports, offering 12 courts to choose from.
Rackets can be hired in sport booking and we have rackets for both adults and children. You can purchase plastic balls and shuttlecocks in sports booking and in the sports shop on the square.
NOTE: To protect the courts we request that you play in shoes with light-coloured soles, or shoes marked with "non marking sole".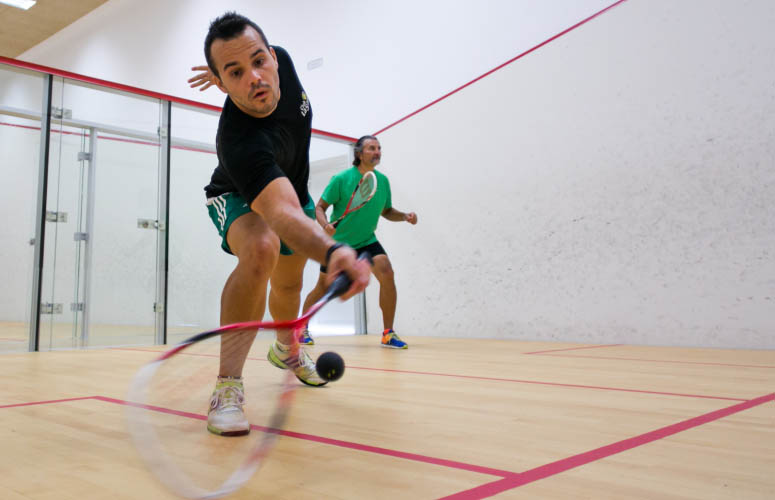 Squash
4 squash courts 
Squash is a racket and ball sport, it can be played by singles or doubles, it's played in a four-walled court with a small, hollow rubber ball.
The players alternate in striking the ball with their rackets onto the playable surfaces of the four walls of the court, each week we offer tiered instruction and fun social tournaments.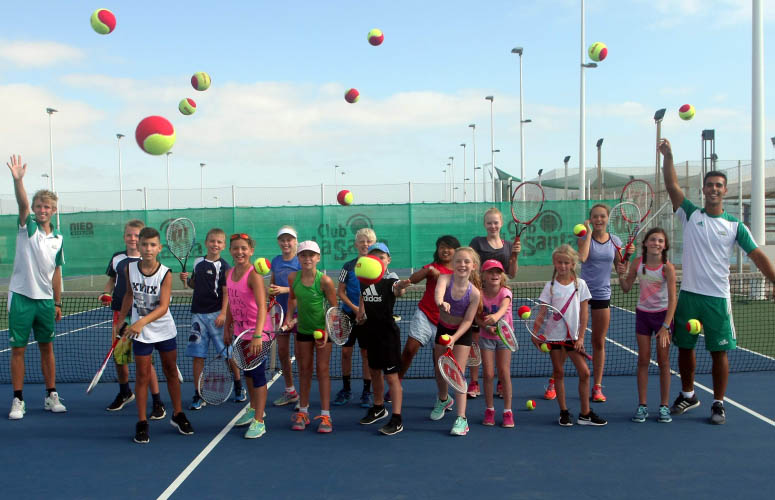 Table Tennis
We have three table tennis tables and also run  weekly table tennis tournament, take part and can compete in this fun and fast game against other guests. You can borrow rackets and buy balls and play even against friends and family via the Sports Booking.
Social mini tennis
Social mini tennis is played in the badminton hall, the badminton net where the net is lowered. You use a tennis racket and a special foam ball. The game is much slower than the "real" tennis, which makes it a great introduction for children, allowing them to get a feel for the game and technique. The rules are the same as for tennis, and you can play in singles or doubles matches. Each week we run softball tournaments, where you can play against other guests.
RACKET SPORTS
Perfect your strokes, boost your serve or improve your overall game with a personal instruction in tennis, badminton, padel or squash. Whatever the sport, our professional instructors are ready to help.
Price
1 person 25 minutes: €25 (+€5 per extra person)
1 person 55 minutes: €40 (+€10 per extra person)