Improve your track and field skills with our athletics facilities at Club La Santa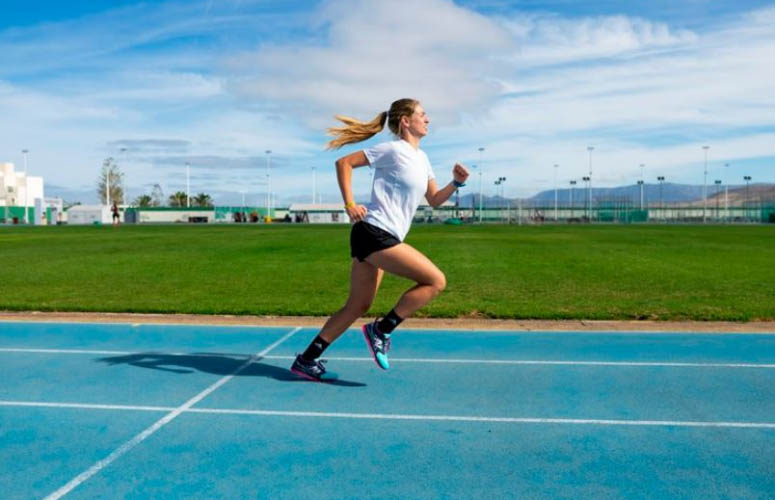 Outer track for leisure running
We have incorporated a 450m almost 4m wide outer running lane to our athletics track, dedicated to leisure running. A normal athletics track will provide a shock absorption effect of around 40% and is created for use with running spikes, which offer little or no additional shock absorption. Normal running shoes designed for asphalt or trails, have a cushioning effect of between 10 and 15%. When you combine the two, this can lead to knee and hip damage. For this reason, our outer running track has been laid with a harder surface with around half the normal shock absorption (20%), to help protect your joints.
There is a leading light strip on the outer running lane to accommodate evening runs.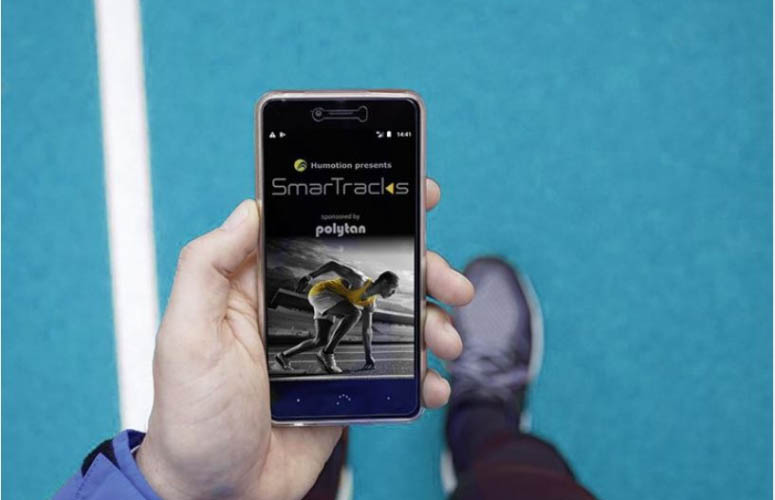 Polytan SmarTracks – the newest benchmark technology is here
Runners and track athletes can be benchmarked in so many different ways, depending on the data you wish to receive.
With Polytan SmarTracks we have made it possible to receive all this data by wearing a belt that tracks your motion in relation to the running track.
This will be incorporated on the outer two 110m sprint lanes, the inner lane, and the 45m runway for triple- and long jump. The data will be available in real-time on computers or smartphones connected to the internet. Multiple groups can use the technology at the same time. Individual guests are also able to use this feature.
SmarTracks will also be incorporated into our 5-a-side surface which will allow custom agility tests and drills in sports such as football, handball and others.