Dive & Snorkel
La Santa Diving and Snorkel Safari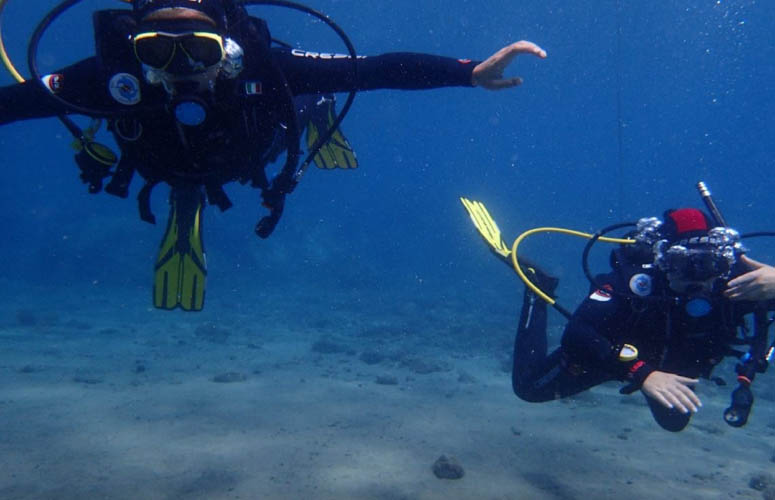 At Club La Santa you will find La Santa Diving a 5 Star PADI Dive Resort, offering scuba diving and snorkelling www.lasantadiving.com
La Santa Diving is an international team of experienced, multilingual, professional PADI instructors led by the now legendary "Diver Johnny", who has been owner of La Santa Diving for over 30 years.
Always accompanied by our professional and caring staff, at La Santa Diving safety is paramount and everything is conducted in a safe and secure environment. And La Santa Diving has all the necessary for you to enjoy the underwater world whether you are a beginner or an experienced diver. All equipment, transport and insurances are included in the price.
Scuba Diving
La Santa Diving offers a wide range of diving courses for both beginners and certified divers.
For those wishing to try scuba diving for the first time there are regular schedules Discover Scuba dives where you can try scuba diving in the pool at Club La Santa, perfectly situated right outside the Dive Centre.  Discover Scuba is available for all ages from, 8 yrs. and over.  Afterwards is the option to take your first scuba experience in the calm, clear waters of Puerto del Carmen by taking a Discover Scuba Dive where you get the chance to enjoy exploring the undersea environment in a safe and fun way with one of our experienced instructors.
For certified divers, La Santa Diving has excursions for al levels of diver to a variety of places in Lanzarote, all featuring unique nature. When diving with our experienced instructors all equipment, transport and insurances are included in the price. If it is a while since your last dive, then you can take a short refresher course so, you can get the best out of your dive, calmly and safely.
La Santa Diving is also one of the divers centres approved to take visitors to the recently opened Atlantic Museum http://www.lasantadiving.com/pages-diving/underwater-museum-lasanta-diving-lanzarote.htm
For those who want to qualify as a diver or continue their diving education there is a wide range of PADI courses, from Open Water level to Assistant Instructor.
For more information go to www.lasantadiving.com or email info@lasantadiving.com