Date published: 10/09/2020
World Mental Health Day
(10th October 2021) 
Mental Health for All   
This Saturday (10th October) is World Mental Health Day. First established in 1992, at the initiative of the World Federation for Mental Health, is an international day dedicated to global mental health education, awareness, and advocacy against social stigma.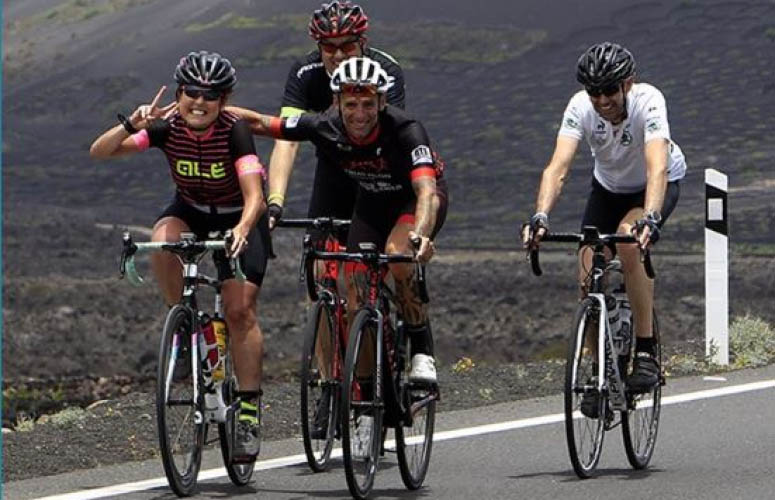 The COVID – 19 pandemic has made some of these benefits feel a little more distant. We know how much some of you will all be missing the race day buzz and that cross the finish line feeling. We understand that you will miss training and racing together, and of course it can be hard to motivate yourself on those dark, wintery mornings, when you're not sure when you'll next be in the Lanzarote sun. 
But we're here for you! Throughout lockdown our instructors kept you moving with Club La Santa Home a series of live workouts, which where streamed on Facebook Live. The workouts required little or no equipment and could be completed from the comfort of your home or garden. Classes included, HIIT, Yoga, Pilates, Step Hiit, Spin, Body Attack, BodyCombat and Attack. Classes can now be found on our Youtube channel and Facebook video gallery. 
Keep your eyes open on our website and social media channels, over the coming months, as well will be bringing you more advice on all things, not just sport, but also wellbeing. From stretching and nutrition, to inspiring real life stories, we are going to keep you motivated until we can welcome you back through our doors again.  
Remember there's more to health than a healthy body, and that keeping active can be brilliant for your mental health too. We are passionate about your mental and physical health, here at Club La Santa!  
NHS Advice for mental healthcare including anxiety, depression, and ADHD, as well as advice on coping with mental health (including through physical activity) can be found here.   
To find out more about Getting Help, you can find loads of helpful information and links here. 
To find out more about World Mental Health Day, and how you can get involved look here.  
Whether you're doing an extra training session, taking some time out to meditate, ironing out the muscles with some yoga, or simply taking a well earnt rest day, let us know how you're making some time for yourself this World Mental Health Day – the World Mental Health Day For All – in the comments below!