Pilates, Pilates Reformer and Aerial Pilates
Pilates is a training system that aims to strengthen the body, with a particular emphasis on core strength to improve general fitness and well-being.
Pilates is normally completed on a mat with or without equipment, the most common equipment used is the reformer machine as its system of pulleys,springs, handles and straps can provide support, or resistance depending on your needs.
We have three different styles of Pilates here at Club La Santa, traditional, aerial and reformer and throughout the year we have Pilates camps taking place.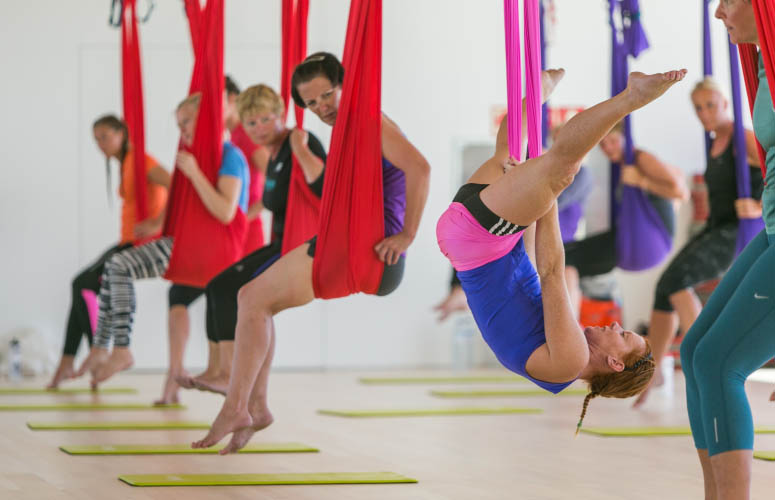 AERIAL PILATES
Hammocks are used to strengthen the muscles in the pelvis, abdomen and core. Hammocks are also used to perform a decompression of the spinal column. The class ends with a short relaxation session in hammocks.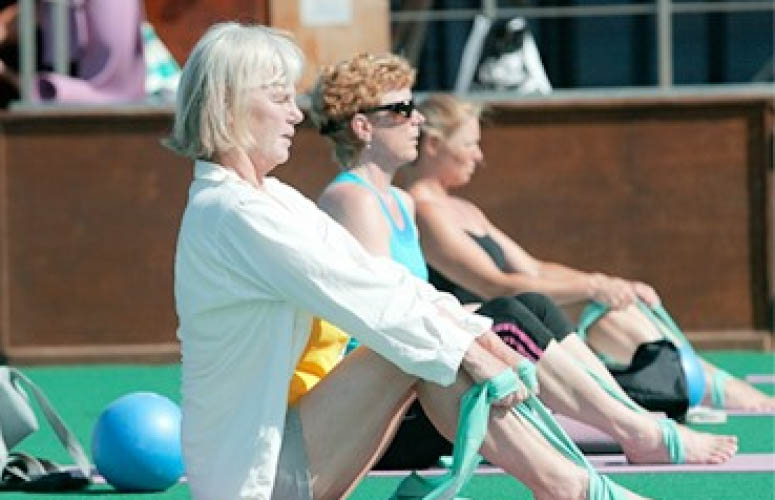 TRADITIONAL PILATES
We focus on strengthening the spine, pelvis and breathing. Pilates is great at creating a strong core, improving balance and posture as well  enhancing   flexibility, strength and stamina throughout the body.
REFORMER PILATES
You complete your Pilates exercises on a reformer machine. The machine offers a variety of resistance. You can use the machine lying down, sitting on your knees or standing. You can slide back and forth in rolling movements, with varying resistance.