Date published: 11/20/2020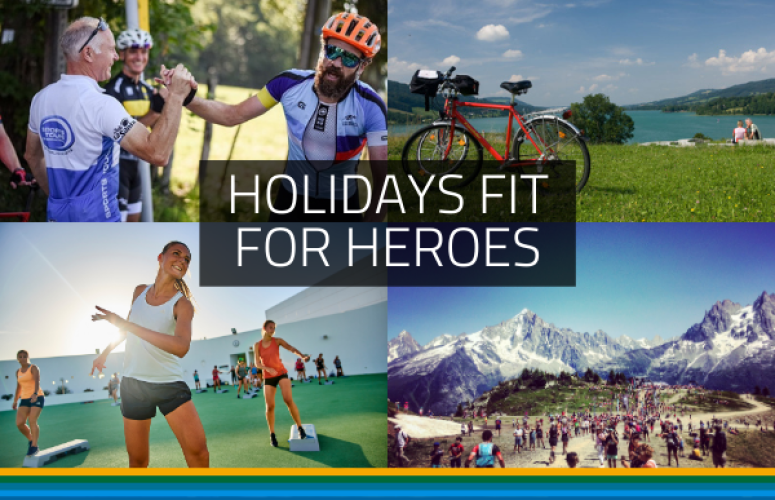 HOLIDAYS FIT FOR HEROES
2020 has been at times a strange and frightening year.
It feels as though the global COVID – 19 pandemic has turned the whole world upside down. Almost every aspect of our day to day lives have transformed. From the closure of bars and restaurants, to working from home, and not being able to see or hug some of our nearest and dearest, this has been an endlessly challenging few months.
Yet, throughout it all, some people kept us all going.  From teachers to postal workers; doctors, nurses, and everyone in the incredible NHS; people in our communities, going above and beyond, to bring people together, regardless of how distant we had started to feel.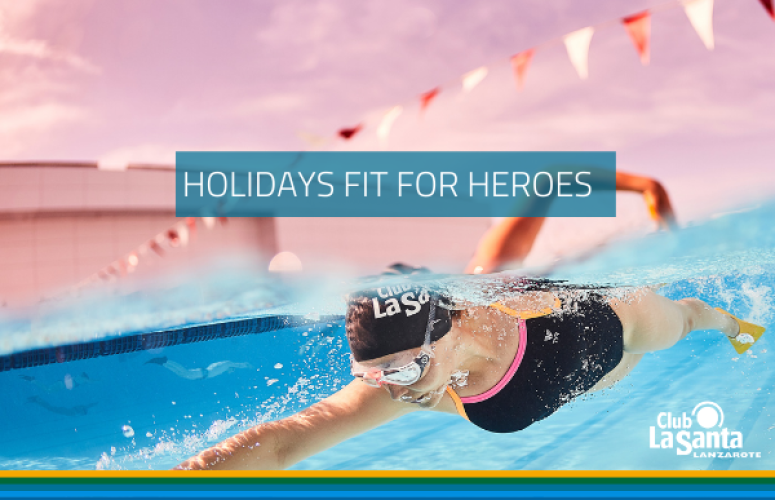 We want to say thank you to the heroes who've got us through 2020! So, we're giving someone a Christmas present this year that they really, really deserve! And, to do that, we need your help.  
THE SEARCH IS ON
If there's a Key Worker or Incredible Volunteer in your life, who you think deserves £1,000 to spend on a holiday with Sports Tours International or Club La Santa UK, then LET US KNOW. Alternatively, if you have done something to deserve being in with a chance of winning one of 3 prizes of £1,000, to spend on a holiday for yourself, then please get it in touch. 
All you need to do is tell us your amazing lock-down stories, and you could win the holiday of a lifetime.
some of the world's most iconic triathlon events, such as DATEV Challenge Roth; they're sure to have a holiday to suit any taste. Offering over 500 activities, across 80 different sports per week; there is a good reason why Club La Santa, Lanzarote is the World's No.1 sports and active holiday resort. With over 200 leisure cycling tours to choose from, including bike and barge adventures, and tours on the route of the legendary Tour de France; Freewheel Holidays are sure they can give you a relaxing, active break on two wheels!
HOW
In  just 150 words tell us what amazing things either your hero or yourself has done. People have brought communities together in so many amazing ways this year. Whoever your hero is, and however they have helped, we want to hear about it!
If you, or your hero, is then selected by panel of judges,  they will win one of three £1,000 vouchers, to spend on the holiday of  their choice.  
We really miss taking people on amazing trips around the world. Seeing people achieve their goals, and fulfilling their dreams, at the world's biggest sporting events, is what we're all about. We can't wait to getting back to what we do best soon!
Our trips are guaranteed to make you smile, and keep you moving and feeling fabulous from start to finish. Our goal is to make 2021 the most active, rewarding, and healthiest year yet. Whether it's Aerobics in the Lanzarote sun, running past iconic landmarks at one of the world's major marathons, or rubbing shoulders with your cycling heroes in Tour de France Hospitality; we have holidays that will suit every taste! 
What better way to say thank you to the hero in your life, then by giving them a break, at a destination they will remember for a lifetime?
ENTRIES
Entries must be submitted by 16/12. The winner will be selected by our panel of judges, including; Sports Tours International Group CEO Chris Bird, former Lord Mayor of Manchester and Running Bee Foundation trustee Carl Austin – Behan OBE, and founder of Her Spirit and successful triathlon coach Mel Berry.