Date published: 02/12/2021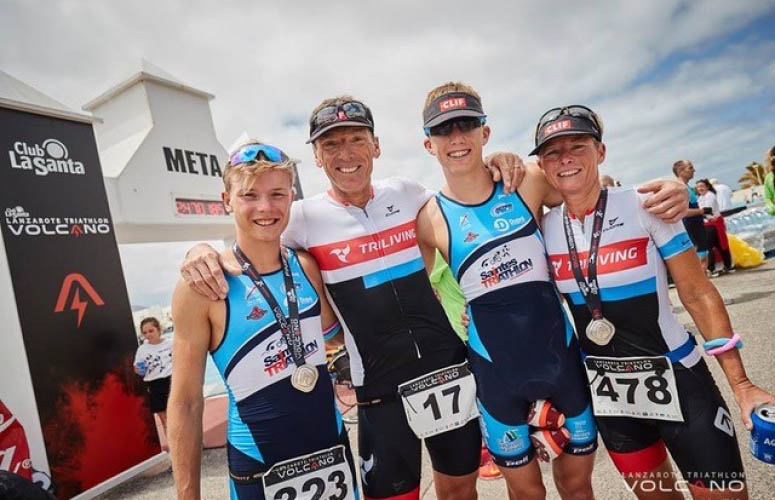 When they first met, 20-year-old Richard was a full time triathlete and spent a lot of time training at Club La Santa. His now-wife, Dorte, was working at the resort as part of the Green Team along with her twin sister.
The Green Team are the heart and soul of Club La Santa, with the instructors leading the activities and sports at resort, and they would spend a lot of time socialising with guests.
It was the social events that gave Richard the opportunity to get to know Dorte.
After achieving a podium position at the 1993 Volcano International Triathlon, Richard was invited upon to the stage to play the tambourine along with the Green Team band, a performance he's been told was 'terrible' – but from there their love 'erupted'.
After meeting, their relationship grew and the couple soon moved to Dorte's native Denmark, and would spend 5 years together living just outside Copenhagen. The pair then found themselves living in the UK as Richard was appointed a position at Bath University.
In 2000, seven years after finding love at Club La Santa, Richard and Dorte were married in their quaint village church just outside Bath. From there their next adventure took them to France, where they have now been living for 15 years.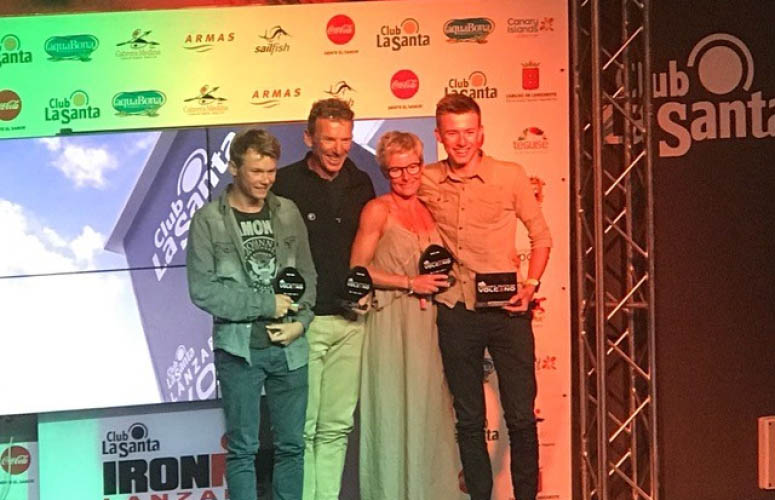 But Club La Santa didn't just bring Richard the woman of his dreams, the couple has also been lucky enough to have two sons who share both parents' love for fitness – and for Club La Santa.
The couple gave birth to their first child, Oliver, in 1999, and were eager to show their newborn son the beauty of Lanzarote, so took him along to Club La Santa when he was just 8 weeks old.
Their second son arrived two years later and was also introduced to the family-friendly fitness resort. Richard says the destination has become a 'real home from home for the family'.
"We loved it and we still love it; we have now been able to watch our children grow up at Club La Santa so it certainly holds a special place in our family's hearts" he explains.
With their sons now being aged 18 and 21, the whole family actively take part in triathlons, racing and training together. The last two years the family have hoped to take part and compete against each other in the Volcano Triathlon, as Richard says it would be 'special' for them to do so.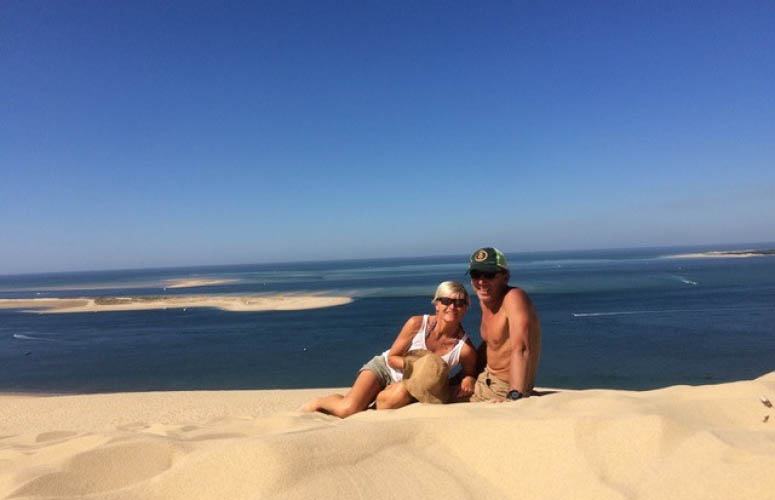 But there is another reason Richard is keen to compete against his sons sooner rather than later!
Richard says he needs to complete a triathlon soon to avoid being overtaken by his sons: 'both boys are getting to the point where they can beat me, but maybe not in Volcano as it plays to my strengths. I need to do it soon as they will easily beat me before I know it'.
Richard still runs Triathlon training camps at Club La Santa and the family often visit multiple times a year: 'on a normal year I am there 10 weeks and the boys would always come whenever they could during school and university holidays'.
Club La Santa has been a huge part of Richard and Dorte's life and something that they are now beyond proud to share with this family.
'My kids still want to be with us and be a part of what we're doing so now that is very special to me'.
Richard says, 'it's amazing that Dorte and I can share a large part of our journey with our sons.
'It was definitely a lovely time getting together and falling in love there and it is wonderful that it is still part of our lives, getting to go back all the time with our family. Sport and fitness is definitely a great way to meet friends, I've made amazing friends through Triathlon and training at Club La Santa, and if you're lucky enough, like me you might just find the love of your life too'.