27th January – 1st February 2023
Maria Rasmussen now offers a number of (international) tennis weeks where you have the opportunity to receive a very targeted and individual tennis instruction, and come home from your active holiday as a better all-round player.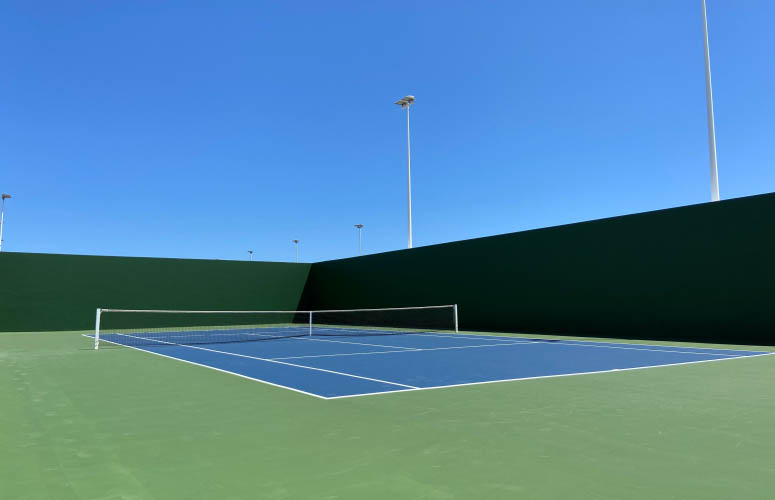 Training
The participants will be working with individual goals depending on level and ambitions. This could vary from wanting to learn how to hit a topspin forehand to learn a kick serve. No goal is too big – or too small, they just need to be realistic.
With her great passion and love for the game, Maria delivers tennis instruction and video analysis at a high level. Each theme will be a mix of theory, exercises and playing with and against the other participants.
To participate on the tennis week you have to be an accomplished tennis player, and master the basic strokes: forehand, backhand, volleys and server (similar to Club La Santa's "red" level) as you sometimes will be doing exercises with the other participants. Max. 8 participants (min. 4).
Book your place now!
The price for the event is €250, including all activities in the program, a t-shirt and the celebratory dinner.
Places are limited, early booking is advisable to avoid disappointment. Please note that the camp is restricted to guests staying at Club La Santa.
From time to time, there are not enough participants in an event to ensure that everyone can enjoy a good experience, in which case we reserve the right to cancel. This rarely happens, and should this occur you would be refunded the full amount of the event.
If you have any questions regarding the event, please send an email to eventweeks@clublasanta.com.