25th – 31st March 2022
We are happy to welcoming you to an exciting week of cycling with Andy Cook and Club La Santa hosts to improve your fitness and knowledge in the amazing landscape of Lanzarote.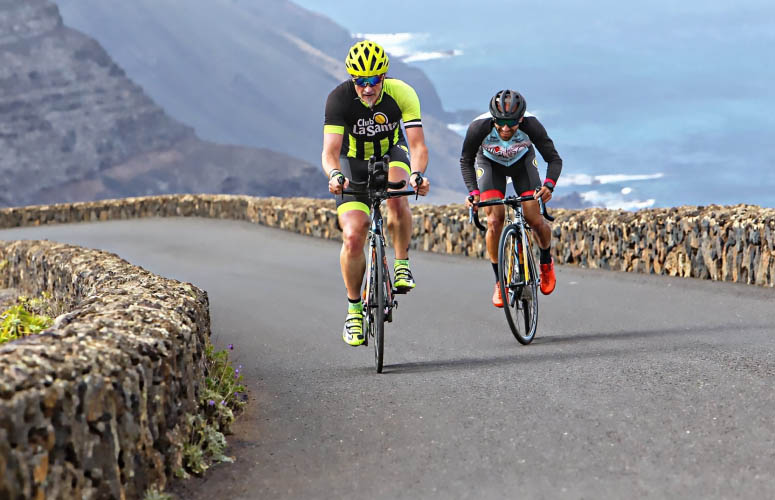 Training
Andy Cook and his team will assist and lead you on the rides in different groups according to your individual level, from relative beginners to seasoned enthusiasts.
The routes will vary in length and intensity each day to offer different levels of difficulty. During the long rides there will be stops for sandwiches and refreshments, where you can take in the beautiful views.
During the camp you will work on your fitness, technique and strength to gain improvements on the bike. You will also get a 30 min. massage during the week to assist your recovered for next sessions..
There will also be a talk about Bikefit and a Q&A session, where any sports related questions can be answered. We will enjoy a celebratory dinner on the last evening of the camp.
Instructor
Andy Cook is a lifelong cyclist having represented Great Britain in the past. A well respected coach, he has organized training camps for over 20 years. Andy has a very broad range of cycling experience which he is happy to share, helping participants improve their own training, technique and enjoyment.