Swim Camp 07th May  2021 – 13th May 2021  
Improve your swim technique and overall fitness with personal training from our top coaches! We'll focus on your individual needs to help you really improve your stroke and achieve your personal goals.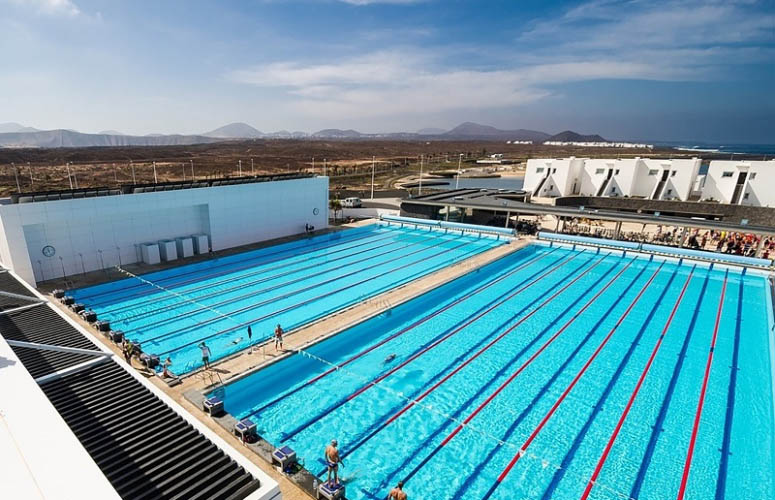 TRAINING
This camp is aimed at helping you improve your technique and to assist you afterwards with your own swim development. Each day we will be working on different aspects of freestyle technique and giving you new ideas and importantly – a feel for the water. The extensive timetable is set out to progressively improve and develop your understanding of front crawl technique, through videos and individual video analysis, also through practical demonstrations. We will introduce open water skills and drills in the pool, and then transfer them to the open water in our salt water Lagoon.
During the week there will be seminars, where we will discuss various aspects including training methods to help you continue your swimming improvement after the camp. We cater for all abilities, but athletes joining should be able to swim a minimum of 50m front crawl, be able to tread water and be confident swimming in deep water. The minimum age is 16 years.
Provisional Programme
Friday
09.00          Welcome meeting
10.30-12.00 Swim session
17.00-19.00 Swim session

Saturday
09.00-11.00 Swim session
15.00-17.00 Swim session
18.00           Lecture/Talk

Sunday
09.00-11.00 Swim session
15.00-17.00 Swim session
Monday
09.00-11.00 Swim session
18.00           Lecture/Talk
Tuesday
09.00-11.00 Swim session
17.00-18.30 Swim session
Wednesday
09.00-11.00 Swim session
15.00-17.00 Swim session
19.30           Dinner
Thursday
10.30-12.00 Swim session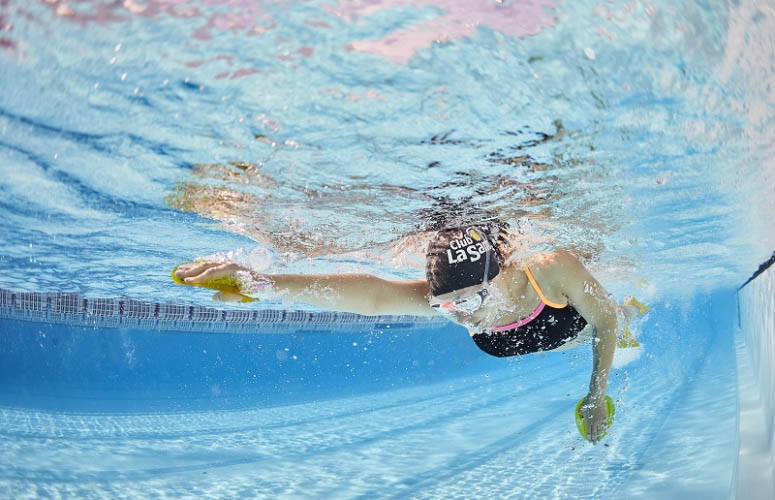 Book your place now!
The price for the week is €130 including all activities in the programme, a t-shirt and the celebratory dinner.
Places are limited, early booking is advisable to avoid disappointment. Please note that the camp is restricted to guests staying at Club La Santa.
From time to time, there are not enough participants in an event to ensure that everyone can enjoy a good experience, in which case we reserve the right to cancel. This happens rarely and should this occur you would be refunded the full amount of the event.