15th – 25th April 2021
This is the 19th year of the Volcano Training Camp organized by Richard Hobson and supported by top coaches and sponsors. The aim is to produce a training, racing and life experience that is unequaled.
Famous for its sporting facilities in a holiday environment, Club La Santa has long been recognized by triathlete as a top training and racing venue. This resort and this camp are designed for individuals, groups and families. All are catered for and all are welcome.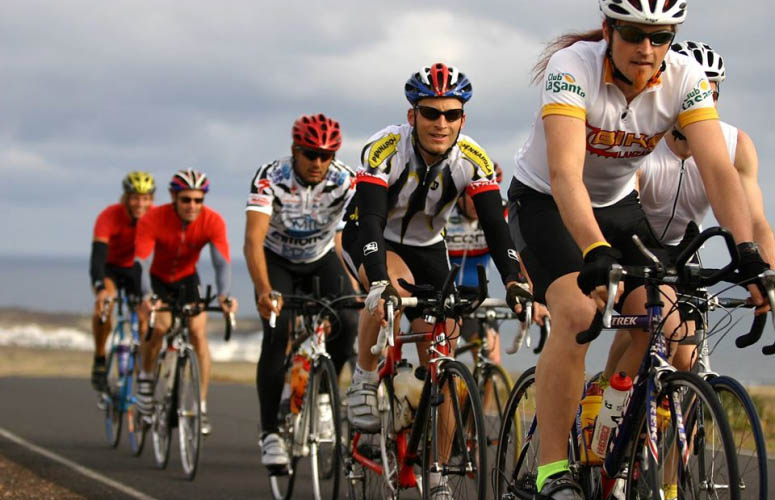 What to expect
The training: The volume of training will be higher than most are use to but this is what a training camp is for! To use as a period of overload. But every session will have specific goals and objectives. Every session will have options so that it is tailored to individual needs.
Technical aspects: Throughout the whole course an emphasis will be placed on technique and skills. This will be backed up by individual assessment and video work.
Lectures: To cover all aspects of triathlon. Training methods, techniques, and programmes. Swim Bike & Run technique. Equipment. Diet & fluid replacement plus others.
Practical feedback: It is our aim to provide each course member with as much individual feedback as possible to help establish strengths and weaknesses, heart rate zones and other useful data.
Don't forget it is a holiday: Nothing is compulsory and there will be time to enjoy all the fantastic facilities at Club La Santa. We also make it a priority to make all training as fun as possible and include a number of non triathlon activities.
Book your place now!
The price is £240/250 €, including all activities in the programme and and a special event t-shirt.
Places are limited, early booking is advisable to avoid disappointment. Please note that the camp is restricted to guests staying at Club La Santa.
From time to time, there are not enough participants in an event to ensure that everyone can enjoy a good experience, in which case we reserve the right to cancel. This happens rarely and should this occur you would be refunded the full amount of the event.