Date published: 08/13/2020
The Wellness Centre will reopen in accordance with the regulations and guidelines put forth by the Health Minister of the Spanish government.
Management and staff have worked diligently during the spa's closure to update its already rigorous sanitation and hygiene standards and implement new policies and procedures to promote the health and safety of guests and staff.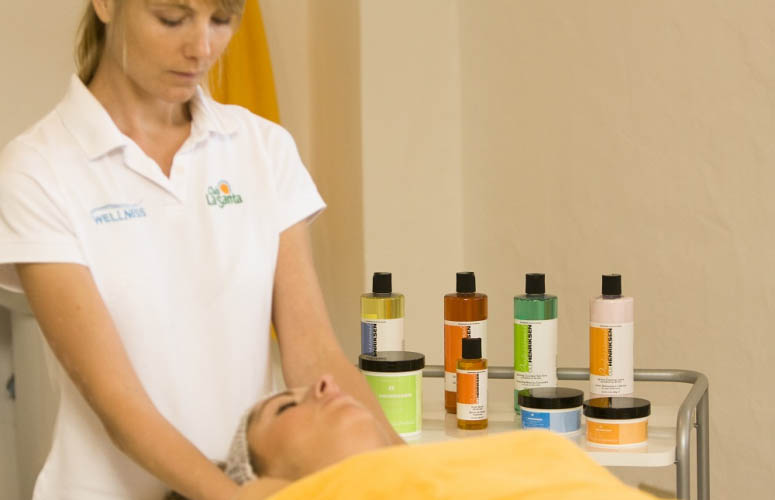 A selection of the updates and adjustments The Wellness Centre has made can be found below:
Our new opening hours will be from 10:00 to 19:00.
Our top priority has always been to bring an unparalleled safe experience of healing and renewing the energy to our guests, and our resolve is stronger now than ever before.
Our team has been hard at work to raise the bar of hygiene and sanitation, as well as considering every step of treatment process to ensure we meet your needs in a focused and safe manner that is in accordance with government guidelines.
Here are some tangible ways we have ramped up our efforts to guarantee guest and employee safety:
– Therapists will wear masks during treatments as an enhanced safety measure.
– Our front desk staff will welcome you upon arrival and help you navigate to either the locker room or directly to your treatment room, after taking your temperature.
– Reduced hours (from 10:00 to 19:00) and appointment times to ensure we meet reopening requirements set by Spanish government. (room will be disinfected before and after each treatment)
– Entry to the SPA must be reserved, max 1h each session.
– Limited capacity in the Spa: max 10 people with social distance.
– Reduced time to spend in the changing room due to social distancing.
– While our spa has always met stringent sanitation requirements, we will now more visibly display those efforts and display additional signage for your comfort.
– Temporary closure of SAUNAGUS AND FLOWS.
– No cash payment transactions onsite. All payments will be collected via credit cards.
– QR code brochure
To keep our guests and employees safe, we will ask all guests to:
• Refrain from visiting the spa if you or a household member have a fever, COVID-19 symptoms or a communicable illness.
• Respect the spa's sanitation and hygiene standards and processes posted within the spa and shared by employees.
• Wash hands prior to beginning each treatment or entering in the Wellness Centre
• Share special sanitation or hygiene requests prior to arriving at the spa.