Date published: 08/07/2020
A fitness journey can mean a lot of different things for a lot of different people. For some it's a short journey with a fixed ending – maybe dropping a few pounds or training for an event. But for others it can be something totally life changing, as it was for Club La Santa customer,

Claire Carlin

.
Claire's life had always seemed to be dictated by her weight, something she struggled with throughout her childhood and into adulthood.
But making positive changes at crucial moments, along with a very welcome trip to Club La Santa during which she experienced everything the resort had to offer; the 80 sporting activities, and healthy, positive lifestyle, helped set her on a path towards achieving her ultimate life goals, and left her eager to return to Lanzarote.
Starting from the very beginning, in her own words, this is

Claire Carlin's

journey…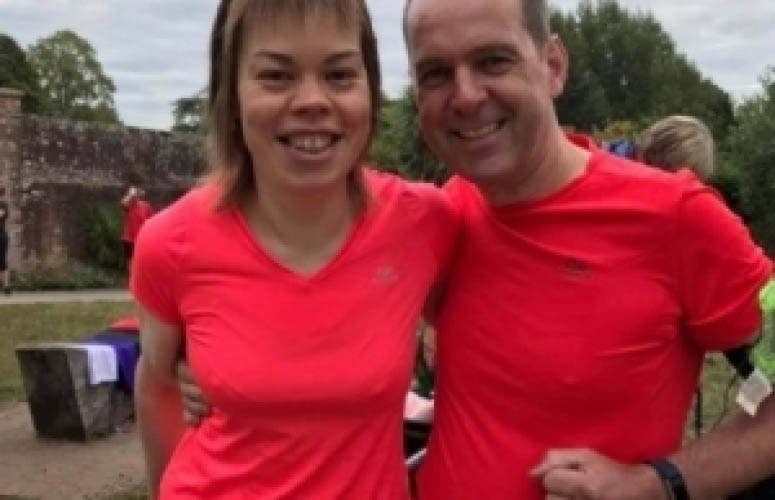 It's clear straight from the get-go that Claire's problems stemmed from an unhealthy relationship with food that started in childhood:
"I'd been overweight my whole life. I would go and sulk if I didn't get to eat what I wanted. I had an expectation to always get sweets when I wanted and would spend any lunch money and pocket money on sweets and junk food.
Years and years of doing that, I got badly bullied at school for being overweight. As a result of the bullying I would just consume more sweets and chocolate for comfort – my lunchbox looked like a children's tea party. Consistently every day, day in day out, so no surprise I was overweight."
However, Claire always knew that she had a passion for sport. But a specific condition didn't always make things easy for her to stay active: "I've always been into sport, but I struggled a lot, didn't get picked for teams etc. I have Dyspraxia, which causes difficulties with coordination and balance. I blamed a lot on that, but looking back it was more than that. My Dyspraxia meant my balance and coordination was particularly poor, but now most people don't even believe that I have it."
Sadly, it wouldn't be long before both her weight and her dyspraxia began impacting Claire's future aspirations: "Straight from leaving school I did a one year animal care course. I had wanted to do GCSE PE at school but they wouldn't let me – it was even my first-choice option, but it was declined. They said it was because I have dyspraxia and because I was too overweight."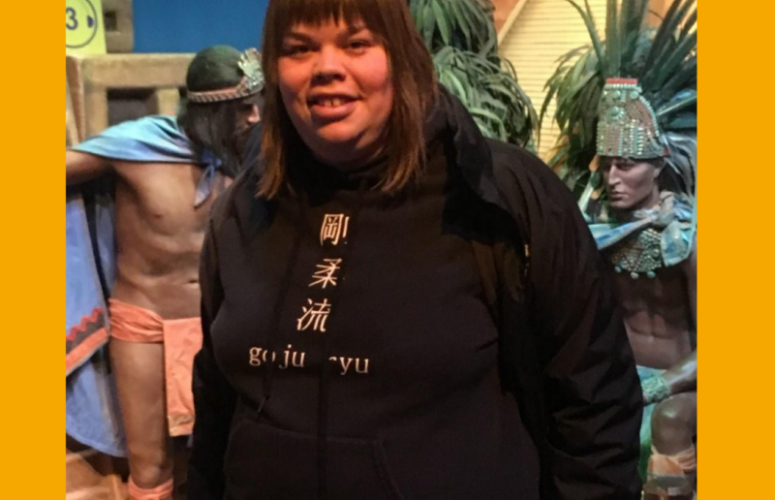 Fortunately, further down the line, a year on from leaving school Claire was able to funnel her passion for sport into her education without being knocked back. 
"College was great for me. I changed my course to sport at 17, a year after leaving school and attended Brockenhurst College doing a BTEC National diploma in sport.
It was amazing, I loved it. I got a triple distinction in my BTEC."
It was during this period that Claire had her first Club La Santa experience – an experience she's been eager to relive again:
"I went twice to Club la Santa and it was just incredible. I've just wanted to get back out there ever since. They really tried to help me, encouraging me that I could achieve so much more (sport and fitness wise) if I had a healthier relationship with food."
Upon returning from Club La Santa, Claire's reignited passion for sport motivated her in her weight loss efforts and encouraged her to try and lose weight, but it didn't last as she still wasn't in the right place to really lose the weight and to keep it off.
"Then at the end of May 2018 is when I started to lose the weight, and this time for good. The weight did drop off quite fast, but also at a sensible pace, but the much greater challenge is keeping it off, and 2 years on I'm still in shape!"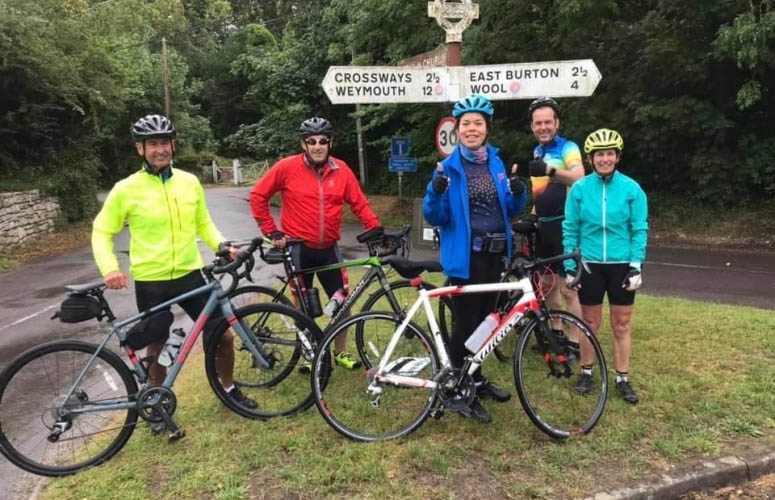 Claire found setting smart targets is a great focus for long term success. Her two big goals moving forward were earning a Black Belt in Go Ju Ryu Karate (wow!) and, of course, returning to Club La Santa. Although she is yet to return to Lanzarote, with the holiday not taken place in June this year as planned, the Black Belt proved to be particularly difficult, but worth the sacrifice and effort: "I was rightly told I would really struggle to get it (my Black belt) unless I sorted myself out. With encouragement I thought maybe I could try to lose a stone so I could grade."
Claire has actually incredibly has lost 11 stone in weight more than 50% of her initial body weight. "I made some real efforts to change my diet both food and drinks, cutting out all the high caloric snacks and large quantities of sugary drinks and juices. I spent all my spare time training karate, swimming and in the gym.  Finally I achieved my black belt in Belgium last year, July 2019. It was one of the the hottest weeks possible, 44 degrees. If I hadn't lost the weight there is no way I would have been able to do that. I was so happy in how I preformed at my grading."
Senior instructors were more than a little surprised to see how far I had come it was extremely emotional. There is lots of balance involved with karate and I didn't lose my balance once. I got a special shield from my club in the later part of last year too." 
On returning from Belgium Claire was wondering what the next goal was and within just two weeks of returning from Belgium she did her first 5k park run, never believing she could run. Despite Claire's love for sport, Claire would avoid running at all costs but actually realised that she actually really enjoyed it.
Her final goal was to get a job as a Personal Trainer/Gym Instructor – what a turnaround! But Claire admits it wasn't an easy ride as many gyms would instantly turn her away, despite having the qualifications her experience was limited. Fortunately, she eventually found a gym where she offered to volunteer who took her on. Her passion and dedication and dramatic changes was clear for all to see, resulting in her finally getting taken on as a paid gym instructor and personal trainer very quickly in a gym she thoroughly loves.
Just being active isn't enough; Claire understands that maintaining a healthy diet is absolutely essential if you want to see the results you desire:
"No fads, just solid health eating. Weetabix, porridge, fruit, eggs, tuna, veg, fruit salad, hard boiled eggs. Seeds and dried fruit. Lean meats. I still eat bread, but it is wholemeal seeded bread.  I won't touch any fizzy drinks at all now. I get myself a treat after a park run on a Saturday as I believe that if people completely remove treats, they end up craving them and 'breaking' unhealthy eating and binging."
Claire always knew that she had a passion for sport.
It's been an incredible journey!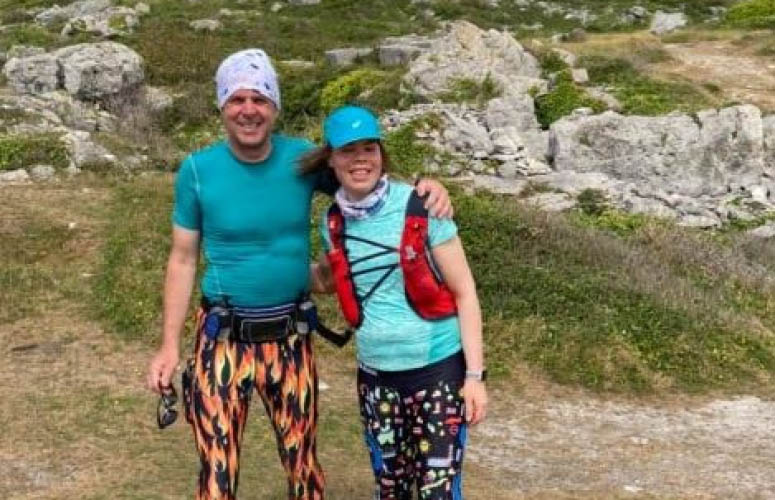 Claire is now training for her first full marathon (hopefully) this September. Running regularly with a running club she joined, regular biking and still doing karate. A big believer in goal setting, Claire wants to complete the full marathon and then go on to complete Ironman 70.3 which she dreams of doing one day back at her beloved Club La Santa.
It's been an incredible journey, but alongside healthy eating and an active lifestyle, Club La Santa has remained a constant source of inspiration for Claire. And while her plans to return  may have been postponed due to Covid-19, this by no means will stop her from returning to the place where it all started: hopefully this will happen both in November 2020 and June next year, two trips to look forward to.
"Two years ago I woke up and have lost 11 stone and I'm now training for two marathons.  I always wanted to return to Club La Santa but wanted to return and really be able to have the fitness to allow me to return.  I had some great times with the Green Team when at Club La Santa, a couple of them told me that my weight would hold me back from reaching my full potential, but I wasn't prepared to listen, no way was I prepared to change my diet. But you can't out train a bad diet.
Well as things progressed I said to my husband I would seriously love to get back to Club La Santa. I set it as my reward and two years to this week I started to lose the weight. To celebrate we should have been flying out there in June 2020. I'm gutted about this, but knowing it was likely to be off during lockdown I signed up for two marathons as my training was going so well and I hope to get out there in November."
Everybody has their own personal favourites when it comes to sports, training or equipment. But it sounds like Claire can't wait to get back to Club La Santa to try a little bit of everything!
"(I love) everything! It would have been my husband's first trip out. I think he's fed up of me talking about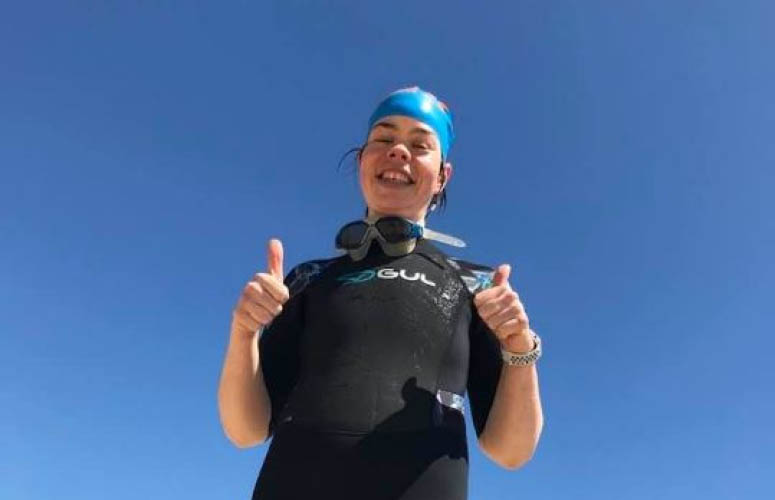 The swimming pools, the biking (even though last time on a bike I was so overweight I thought I was going to die!) the Lagoon for water sports, the racquet sports, the amazing Green Team, the Green Team show, the Club La Santa show, just all of it."
But for all her success, Claire acknowledges that none of this would have been possible if it were not for making one simple but very influential decision to take control of her life:
"Accepting that the only way I was going to achieve anything in sport/fitness was by accepting that my diet had to dramatically change. Fighting off temptation food wise, creating healthy habits, withdrawal symptoms from huge amount of sugar in sweets, cakes, biscuits, litres of coke.
Claire always wants to eat as healthy as possible, a passion not fully shared by her husband despite him not being overweight. She has now also completed a level five advanced diploma in diet and nutrition and is doing a advance personal training diploma in strength and conditioning and leading a biggest loser gym programme and nutrition sessions to support others on their journey to a healthier, happier lifestyle.  
"Using a poor excuse of having dyspraxia and allowing myself to make poor excuses regarding my balance and coordination. It's never going to be perfect but I can't believe how good my balance is now. You can achieve far more than anyone thinks possible."
At Club La Santa we are passionate about living a healthy, active lifestyle, and we work every day to help our customers reach their goal and fulfill their potential. We are very proud to have played a role in Claire's amazing journey, truly inspirational.
Club La Santa can't wait to welcome back Claire, and countless other fitness fans from all around the world, back into our family.