Rebook
You can rebook your stay up to 14 days prior to arrival with all administration charges waivered. You won't have to inform us on any specific reason and it's possible to rebook more than once if necessary. You can rebook to travel at any time, subject to availability. If you rebook to travel at a more expensive time of year or change room category, we will add the difference to your final payment. If you choose a cheaper stay, we will refund the difference should you have paid in full already.
Balance due – We will accept payment of your holiday balance 6 weeks prior to travel, rather than the usual 12 weeks
Refund guarantee
 If travel from your country of origin or travel to Lanzarote is advised against in the period you are supposed to travel, then you will have the option to either rebook to an alternative date, receive a credit note or apply for a refund. The money will be refunded via the original payment method within 14 days.
Coverage during quarantine
If quarantine becomes necessary during your stay, we will offer accommodation including full board for up to 15 days after your scheduled time of departure, subject to medically approval and a negative test result is not attained before. Accommodation applies to a person infected with COVID-19 as well as the rest of your party staying in the same accommodation*. The prolonged stay will be covered by Club La Santa, if your own travel insurance should not provide cover. Also cover will be provided by an additional insurance the Canary Islands are offering all visiting tourists. In cases where further medical treatment, hospitalisation or healthcare transport is needed, you will also be covered by the Canary Islands' insurance until at least August 2, 2021.   We do however strongly recommend that you purchase travel insurance when booking your trip. *Read more about coverage and the Canarian insurance here 
https://turismolanzarote.com/wp-content/uploads/2020/08/CANARY-ISLANDS-AXA-ENG.pdf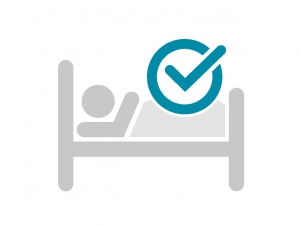 Before you Travel
The Spanish authorities have taken a number of steps to provide you with a safe journey and stay in the Canary Islands.
Before you go to Club La Santa and Lanzarote, you have to fill out a form containing destination information and health details. You will then receive a QR code, which you must show in connection with your trip. You can download the form here.
If you are traveling from a high-risk area, you must also be able to present a negative PCR test – performed no later than 72 hours before departure.
Please note that masks are required at all airports, airlines and in connection with the use of public transportation in Spain.What do UK clients need to enter Lanzarote
In Spain it is mandatory for all children over the age of 5 years to wear a face covering or mask.