Improve flexibility and mobility, relax and unwind in our stretch inspired classes.
Stretch and Relax 
Take a break from hard training and come and enjoy this feel-good class, designed to improve flexibility, release tight muscles and leave you feeling totally relaxed.
You will perform a series of deep, releasing stretches followed by a blissful relaxation section to finish.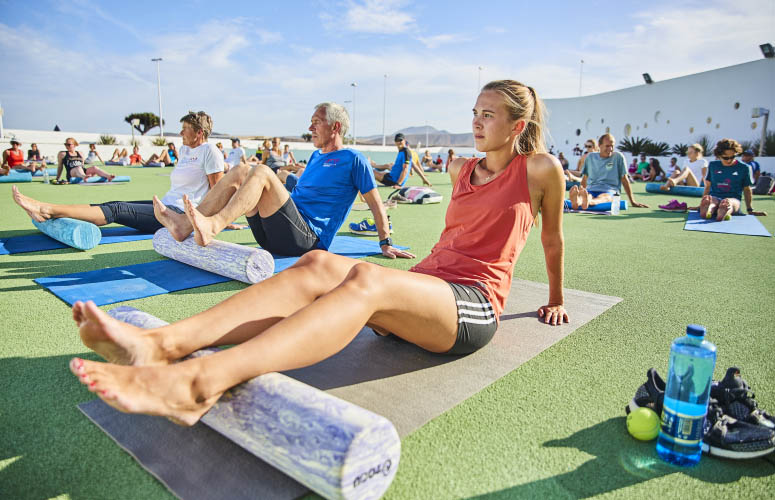 Release and Unwind
This is a 45-minute self‐massage class using foam rollers and small balls to release tension and deeply stretch any tight muscles that have developed over the day, week or a longer period.
Foam rolling is a form of myofascial release which can soften or release tight connective tissue that surrounds muscles. This tight connective tissue also known as trigger points can restrict mobility and blood flow and can cause muscles to become stiff and sore. Although this can be painful, regular foam rolling can gradually free up these trigger points which in turn can reduce muscle and joint pain.