Kids and Teens
Our kids and teens department have a range of activities, tournaments and sports available to make sure children of all ages have fun!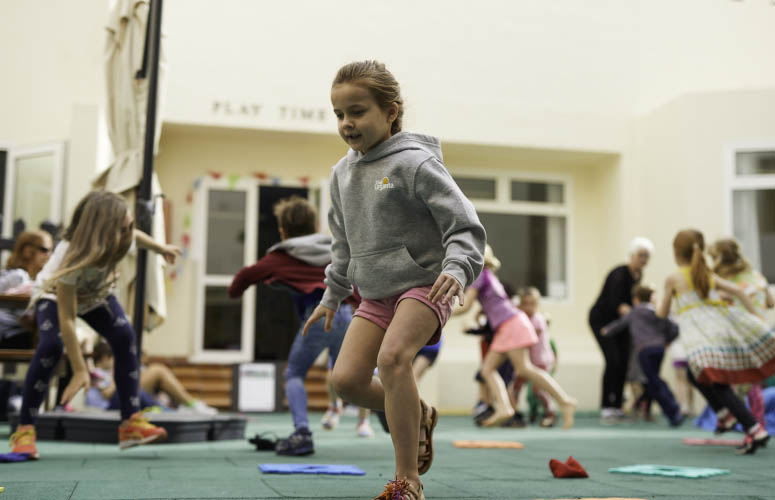 Children & teenagers can also take part in the follow activities (some only run in high season):
Family Gymnastics – 0-5 years
Social Mini Tennis – 5 years +
Football School – 5-10 & 11-15 years
Swimming Instructions & Flip´n´Fun – 6-15 years
Squash Beginners Instruction and Tournament – 6-15 years
Table Tennis Instruction – 6-15 years
Gymnastics – 6-10 & 10-15 years
Padel Beginners Instruction & Tournament – 6 -10 & 11-15 years
Tennis Beginners Instruction & Tournament – 6- 10 & 11-15 years
2 Generation Padel Tournament – 6 years +
Kayak Teens – 10 – 15 years
TRX & CrossFit Teens – 10- 15 years
Windsurfing Beginners – 10-15 years
Fitness Badminton & Tennis – 10 – 15 years
Swim Squad Teens – 10-15 years
Golf Teens – 10-15 years
Trampoline Fitness & Hula Hoop – 10 years +
Play Time
Every morning from 09.50 -12.50 we have the following programme in Play Time for children aged 3-10 years. We gather everyone together at 10.10 for a small presentation of all children and staff present. At 10.15 organised activities will start which could include face painting, games, crafts, drawing, etc. At 11:00 our bouncy castle will open and the children will have free time to play until 12:30 when the bouncy castle will be taken down and tidying up of Play Time will begin.
The minimum age in Play Time is 3 years and all children must be toilet trained in order to stay alone. Children under 3 years are more than welcome to use the facility but they must be accompanied by a parent/guardian at all times.
Fun Time
This is the afternoon activity programme for 3-10 years olds. The activities are split into two age groups (high/low season dependent) which challenge the children in an educational way by using social and motor skills.
Children aged between 3-5 years must be accompanied by a parent/guardian.
Young Time
This is our activity program for 10-15 years olds. There will be various team building activities providing challenges and allowing new friendships to be made.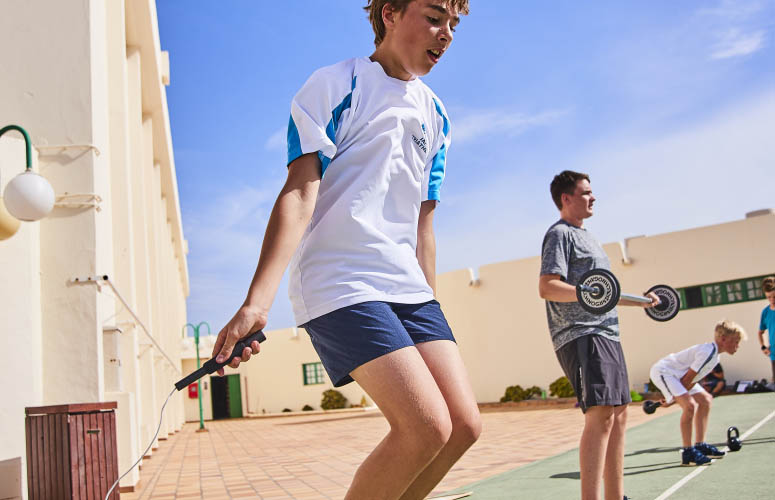 Check out the weekly programme for Fun Time and Young Time activities (some only run in high season):
*Baking / Creative Day
*Beat the Green Team Family Edition / Beat the Parents
*Family Athletics
*Fun Battle
*Ice Breaker
*Olympic Day
*Stratego
*Street Day
*Strongest Team
*Surf Beach Day
*Team Beach Volley
*Treasure Hunt
Playground
Our new children's playground has been inspired by active play and natural elements, with safety in mind there is a 47mm Proplay shock absorbing layer under the artificial grass – perfect for sitting on in the hot sun!
The playground motivates kids to develop their senses, as well as balancing and climbing technique.
We also have a fun four by four metre chess set which will inspire children to play. If you don't know the rules already, there's always someone able to help.