Fitness Classes
Our range of fitness classes are great for improving strength, toning and endurance!
TRX
TRX-training is a very effective whole body workout that improves your strength, balance, flexibility and core stability.
In TRX you use sturdy straps and handles, a so-called suspension trainer, and through movements and positions you use your own body weight as resistance.
You use a lot of muscles to keep your balance, also all the little muscles that do not normally get trained with more traditional strength and fitness training. With TRX you therefore train all the muscles every time, so your whole body, not just parts of it, become strong and flexible.
TRX Fusion
Incorporate the TRX Suspension trainer, TRX Rip trainer and our Club La Santa Bar Park. Our Green Team instructors will put you through an exciting and dynamic fully functional workout.
Cross Training 
This is the ultimate form of cross training which comprises constantly varies, functional movements performed at high intensity. You will perform exercises using equipment and your own body weight to push your body to the max and improve your strength and over fitness.
HIIT
A high-intensity interval training class which involves, high bursts or energy, intensity exercises followed by varied periods of low-intensity active rest, or complete rest. The class is only 30 minutes long and will challenge your fitness level.
Functional Fusion
A fast paced circuit training workout, made up of instructors favourite functional training equipment including: Battle ropes, kettlebells, resistance bands. This class is great for building strength and muscular endurance.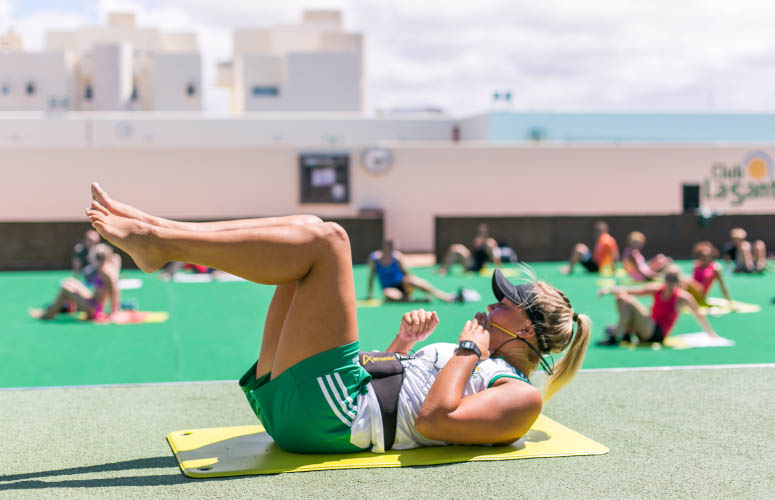 Ultimate Abs
In this class you will strengthen and tone the whole of your core with or without equipment.