Fitness Classes
Our range of fitness classes are great for improving strength, toning and endurance!
Barefoot Fitness
This classes focuses on strengthening and mobilizing the feet and ankles. It involves functional exercises using only your bodyweight and as the name suggests, everything is without shoes.
Body Toning
This full body workout will strengthen and tone your entire body. You may use barbells, weight plates, resistance bands and/or step benches depending on the instructor's choice.
Trampoline Fitness
This is a fun and dynamic class where you will get a full body workout on a fitness trampoline. It is a great group experience and powerful training to motivating music. The choreography is simple, and the moves can be adapted to all fitness levels, so it is suitable for everyone.
HIIT
A high-intensity interval training class which involves, high bursts or energy, intensity exercises followed by varied periods of low-intensity active rest, or complete rest. The class is only 30 minutes long and will challenge your fitness level.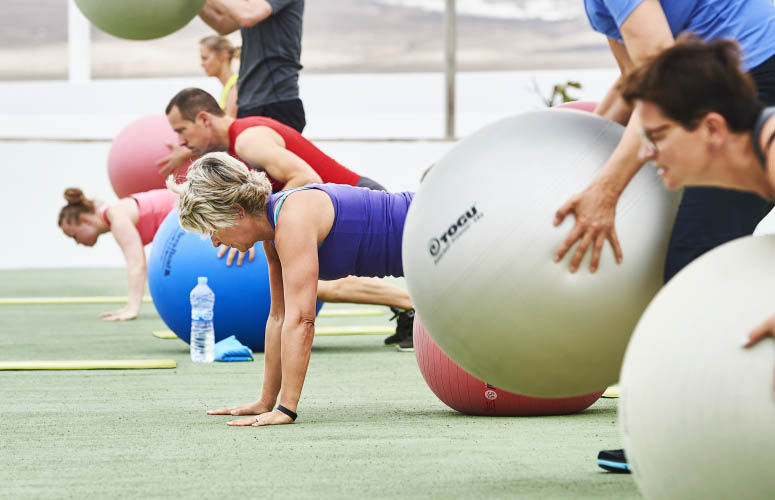 Fitball
Fitball is a unique total body training workout using large fitballs that will challenge your balance and core stability to the max. This functional workout is a great way to improve posture and alignment and the exercises are adaptable to all levels.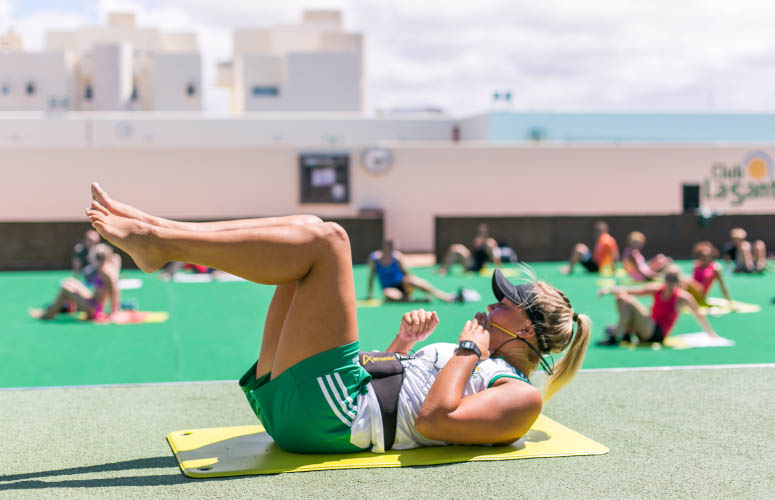 Ultimate Abs
In this workout you will strengthen and tone the whole of your core with or without equipment.