Accessibility for Guests with Reduced Mobility
Accessible To Everyone
At Club La Santa, we welcome guests with various kinds of disabilities,we strive to make our facilities as convenient and accessible as possible for everyone.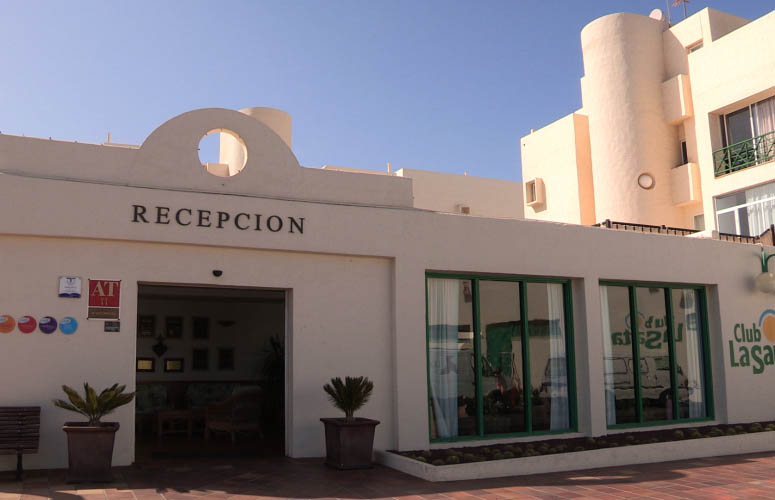 North Entrance
Our spacious reception is located just next to the car/ bus parking zone. The
entrance (photo) has an automatic sliding door (190 cm) and taxis can park directly
outside. Inside, the reception desk has one part which is only one meter in height.
This eases the communication for guests in wheelchairs with the reception staff. The
door of the toilets at the north reception is a bit narrow but inside it is spacious and
offers support rails. There are two reserved parking spaces for wheelchair users.
There is an ATM machine for cash withdrawal in the reception, with plenty of free
space around it. The screen as well as buttons are placed in the height of 105 cm
(approximate shoulder height of an adult person in a wheelchair). Another cash
machine is available at the Square and is also easily accessible.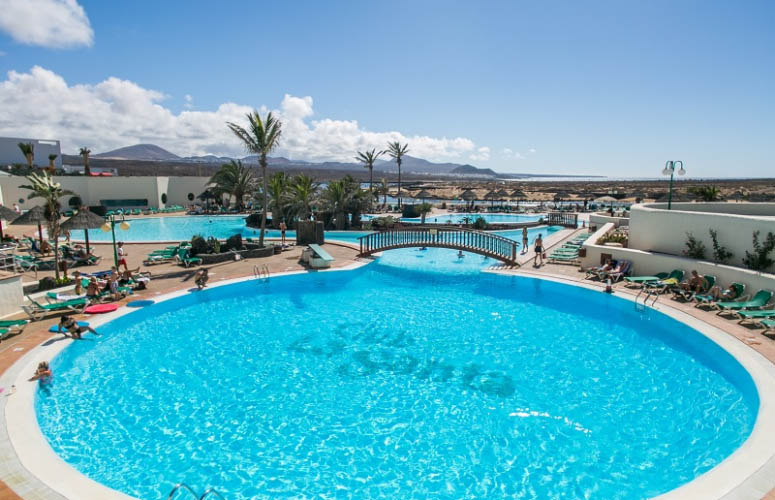 For the more adventurous, La Santa Dive Centre has 10 years of experience working with the Danish Association for the Disabled, and offers various options depending on the level of disability. (Please note that a medical form must be printed out in advance and signed by a private doctor at home before you can participate, click here to download the form).
Not only is our leisure pool accessible by ramp, we also offer wheelchair friendly showers. 
For more information about renting mobility aids during your stay or our facilities please contact reservations@clublasanta.com